PRELIMINARY CEREMONY OF DEFENSIVE AND ECO-DRIVING COMPETITION SUSTAINABLE GREEN FREIGHT AND LOGISTICS
July 21
st
, 2019, ITL Corporation organized the Preliminary Ceremony of Defensive and Eco-driving Competition - Sustainable Green Freight and Logistics at the Road Transport Center (FTL), Binh Duong branch, livestreaming directly to the Haiphong and Hanoi bridges, and participated by ITL Board of Directors, the competition sponsors, distinguished guests and all the ITL drivers across the country.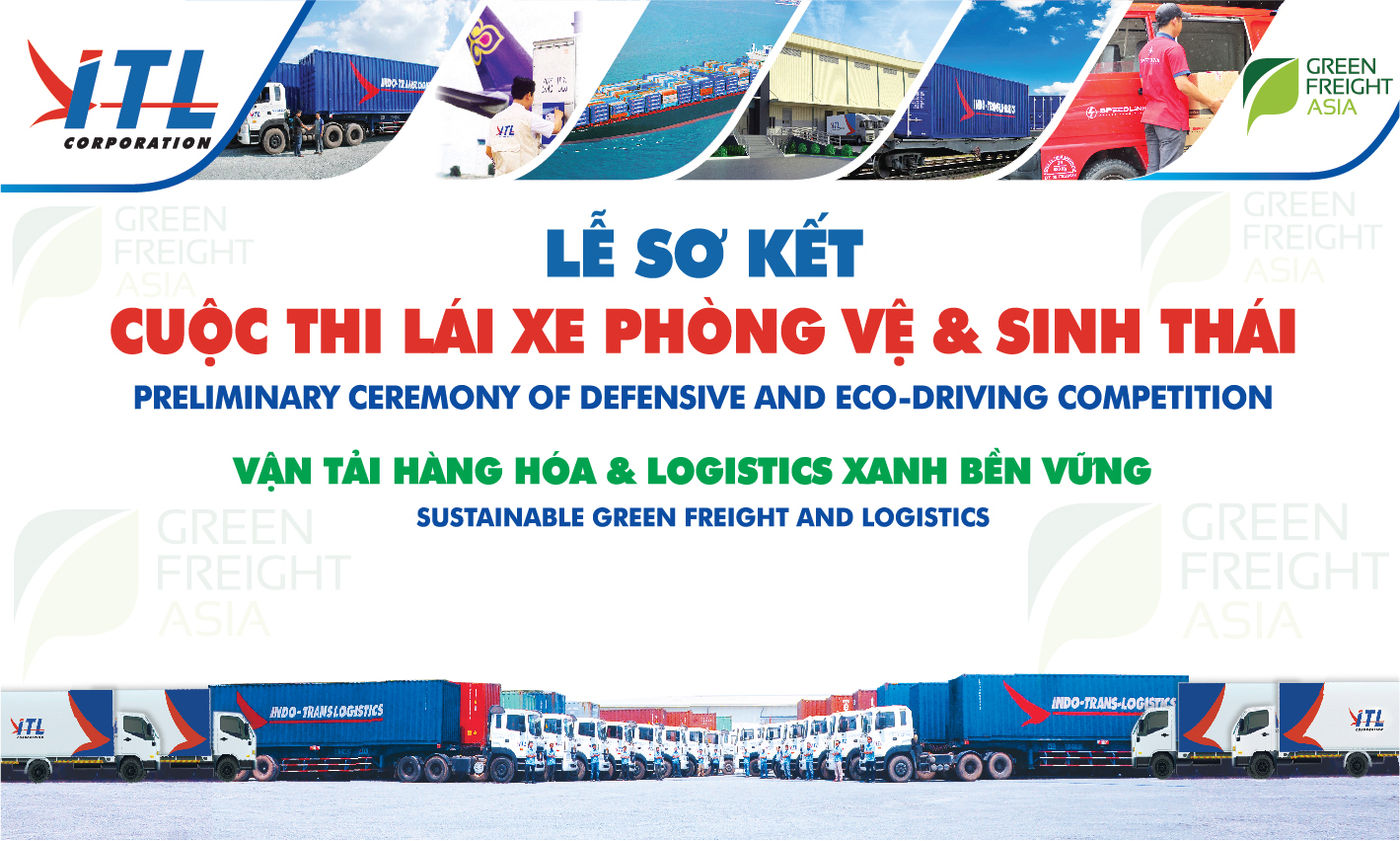 This program was designed to help raise awareness of environmental responsibility for ITL drivers with the slogan "Green Freight for Green Future, Green Life", demonstrating ITL's commitment and efforts in implementing green transport programs and initiatives in the field of professional Logistics.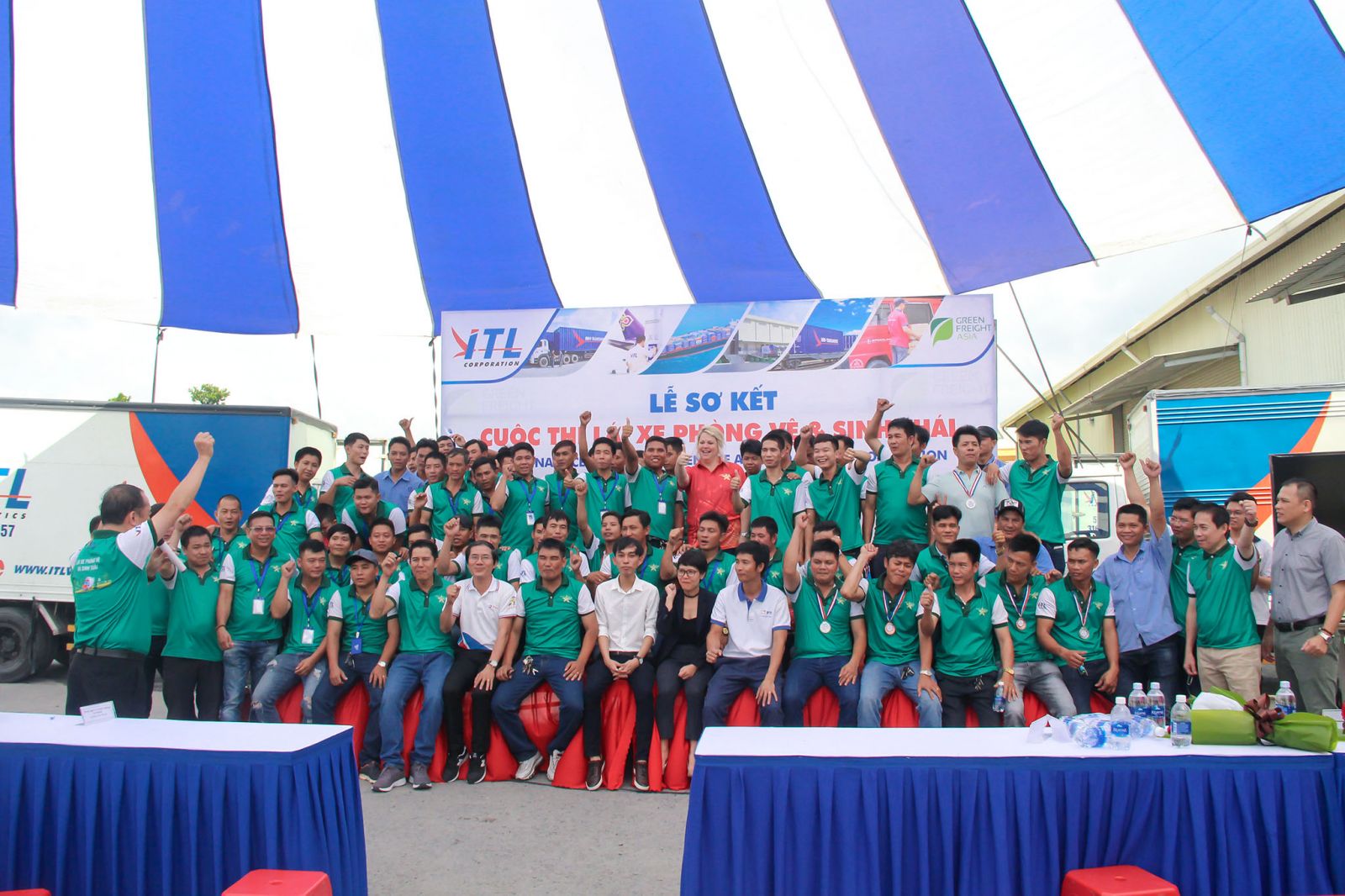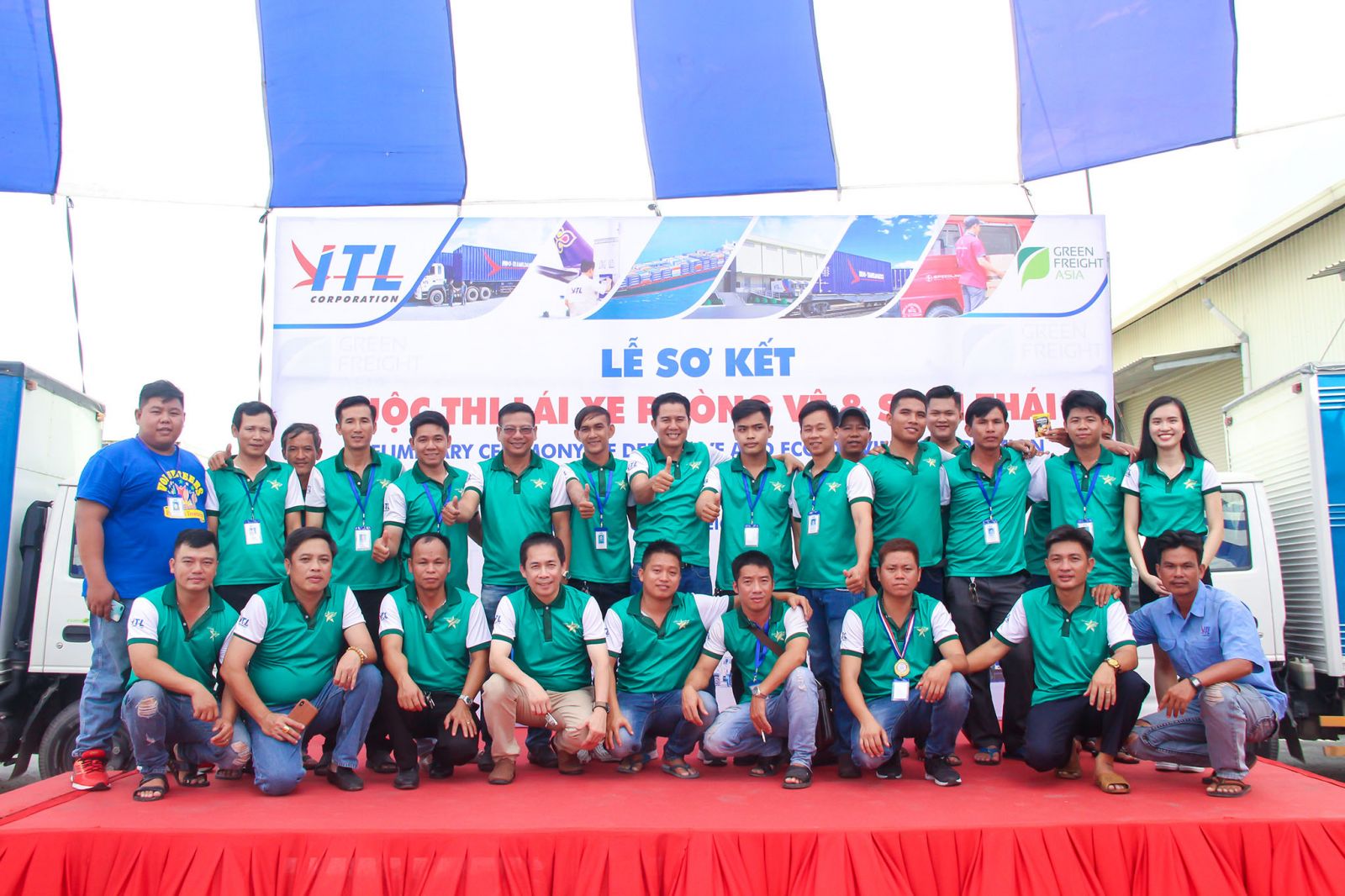 The ceremony had honored certain results in transportation that ITL has achieved in 2019. In particular, ITL received a GFA Label Leaf Level ONE from the Green Freight Asia. Representing ITL, Ms.
Amanda Rasmussen – Chief Operating Officer
said:
"Receiving the GFA Label Leaf Level ONE from the Green Freight Asia is a great motivation for ITL in general and for the fleets in particular. In the future, ITL will continue to maintain the momentum, pledging to reduce CO2 emissions into the environment in order to achieve higher certification from the GFA organization. To gain that, ITL will strive to achieve GFA's requirements on vehicle maintenance, emissions to the environment and skills for our drivers through training courses.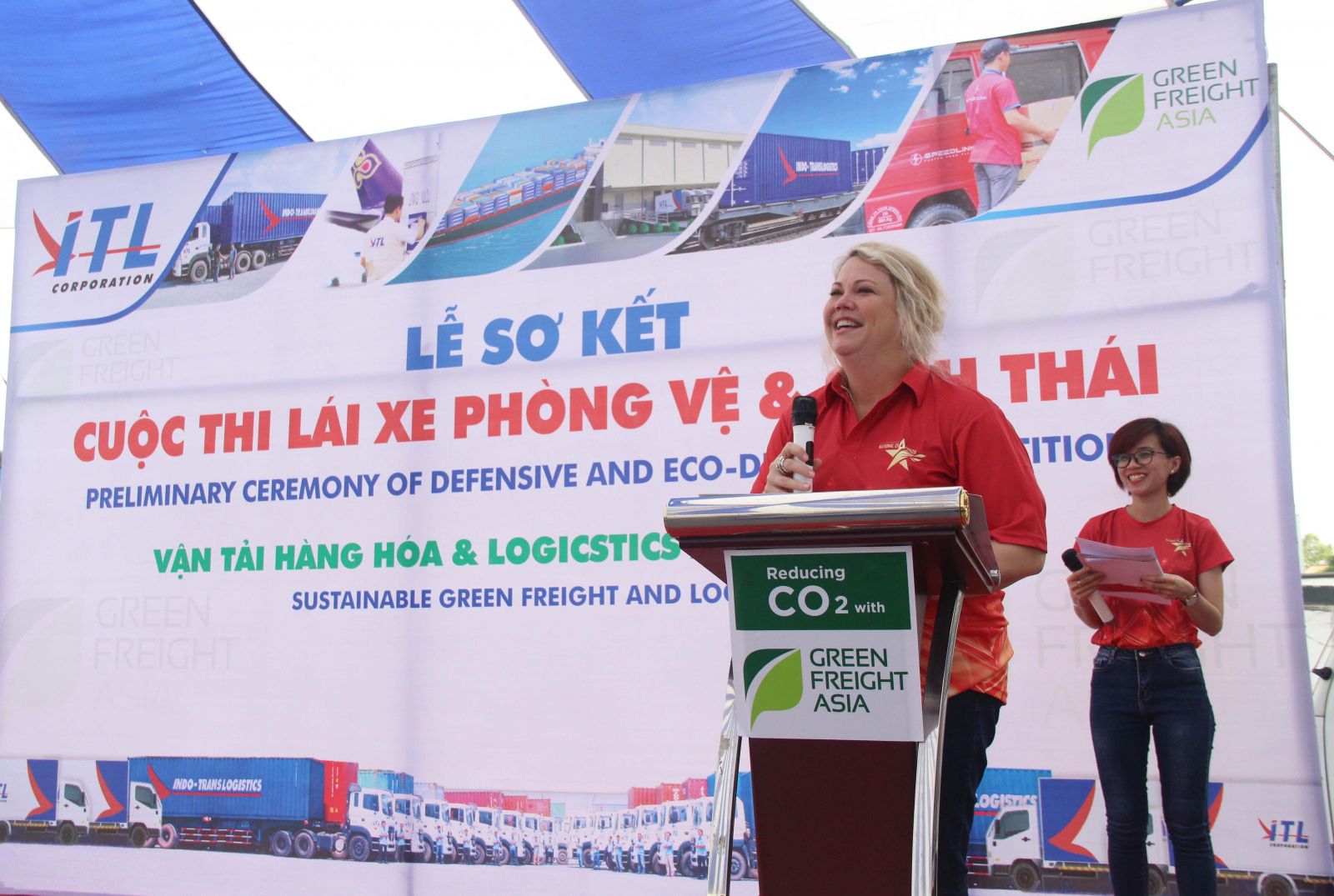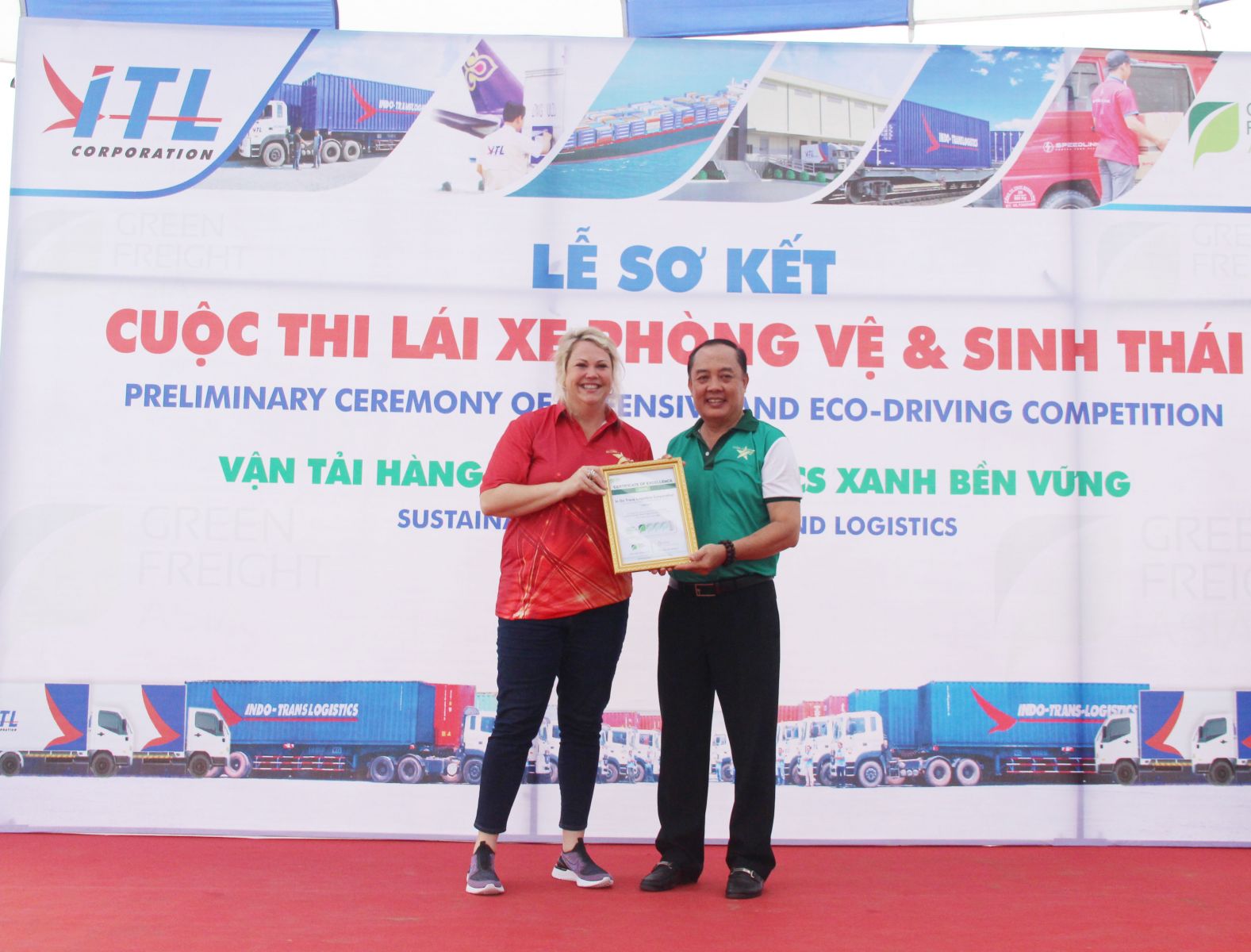 Mr. Trinh Quy Vinh - Head of the Organizing Committee
highly appreciated ITL's award of the GFA Label Leaf Level ONE from the Green Freight Asia and said that "
This is a proud result of ITL's efforts with a common goal – to build a professional driver team, having a positive attitude, a good manner, caring about the society and community and to have skills and knowledge to meet with the increasing demands of the market; in order to further develop a green transportation service, sustainable transportation of goods and logistics in the Mekong River region, align with the general environmental protection of the community; providing the community with a reputable transport service, commitment to environmental protection of ITL in the field of professional Logistics."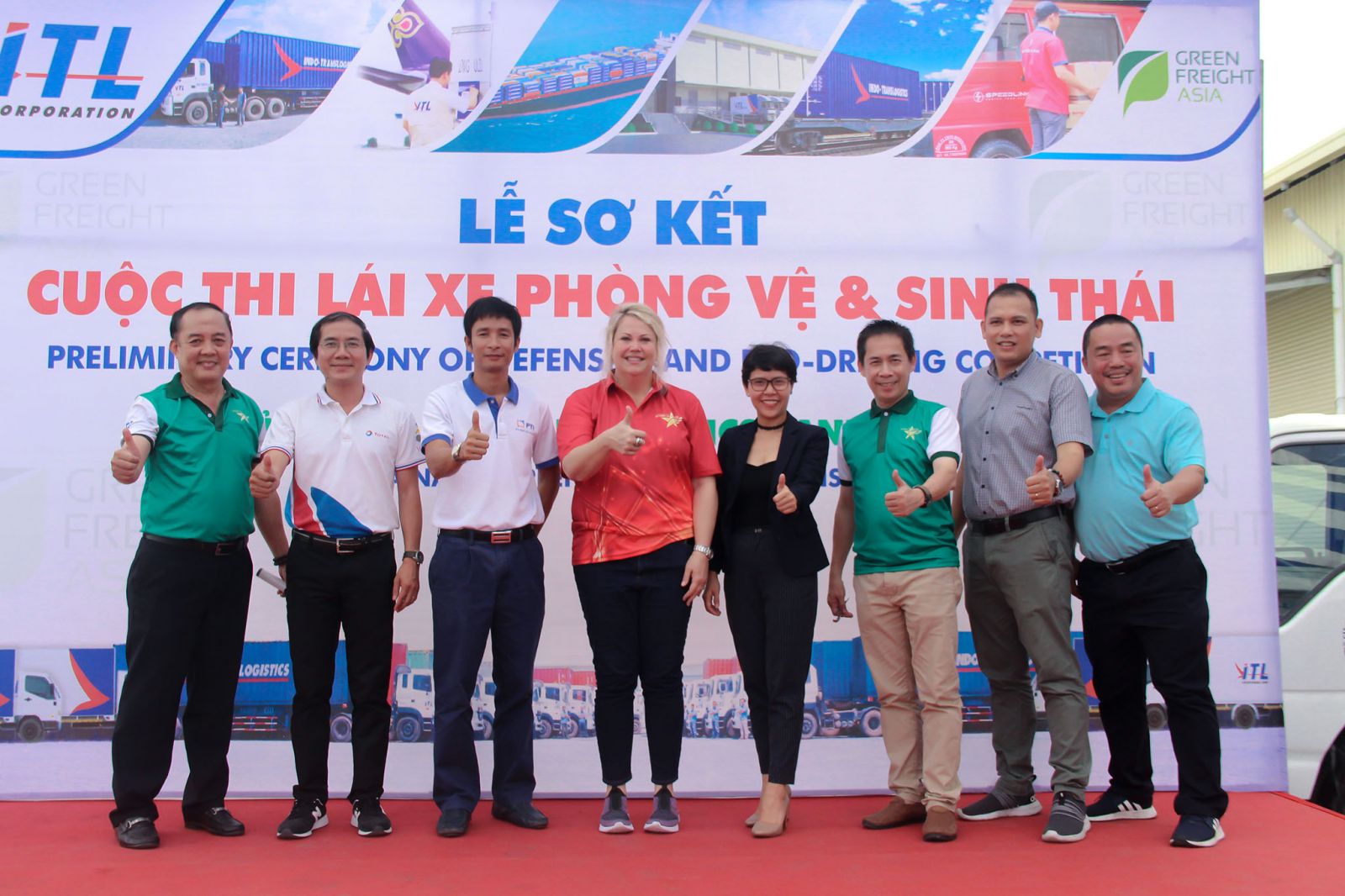 There are 23 teams participating in the program and coming from all of ITL transportation branches across the nation, competing in 8 categories including 6 collective prizes and 2 individual prizes, with the final results:
Golden Prize belong to Rail - D&T HAN (team 23)
Silver Prize belong to FTL SGN (team 9)
Bronze Prize belong to FTL SG (team 14)
Safety Driving, Beautiful Vehicle, Customer Satisfied belong to FTL SGN (team 19), FTL HP (team 1), D&T - SPL DAD (team 5)
In addition, 2 individual prizes for Love Vehicle and Eco Driving were also given to the excellent drivers of D&T Binh Duong and FTL HPH.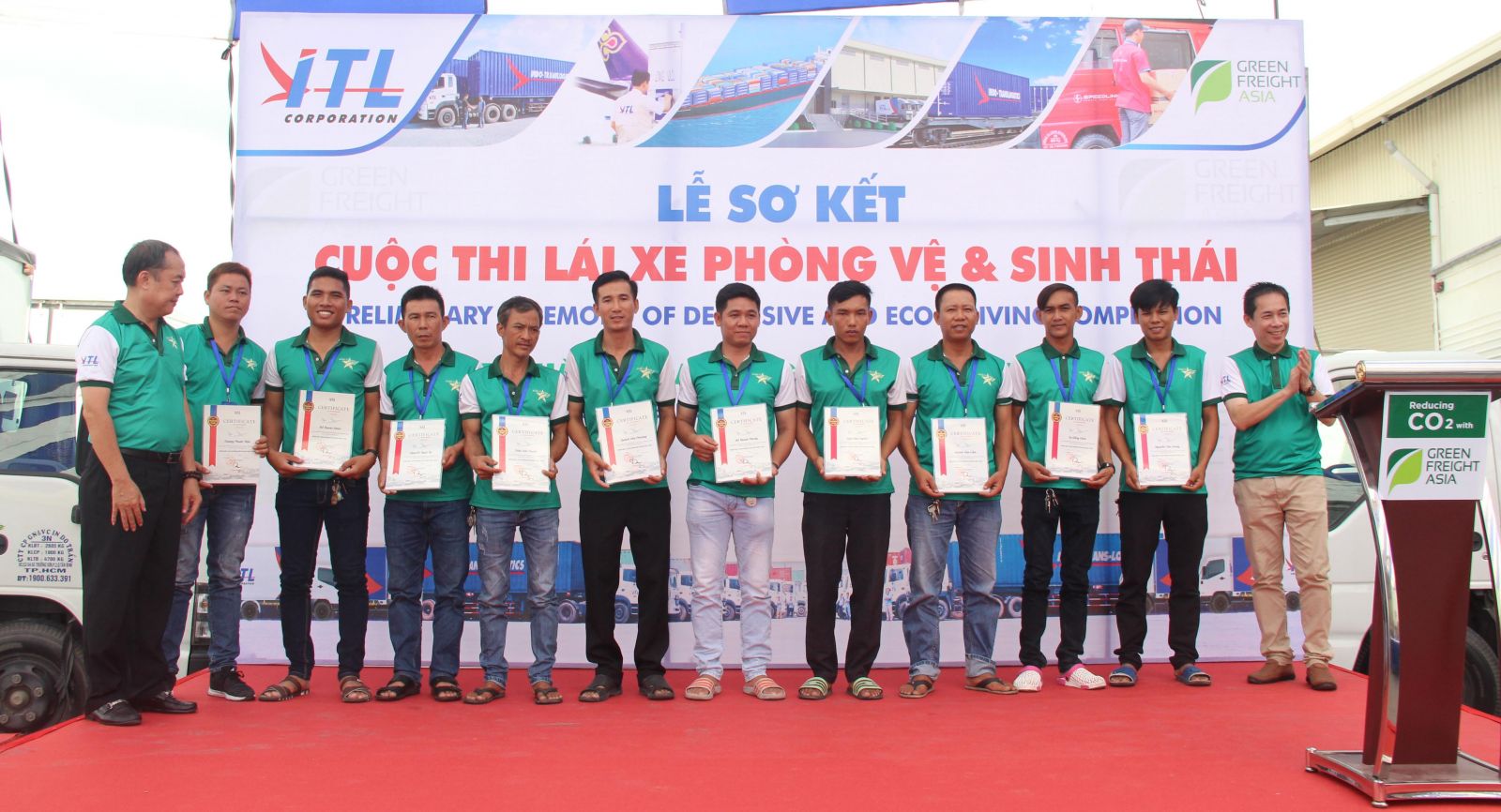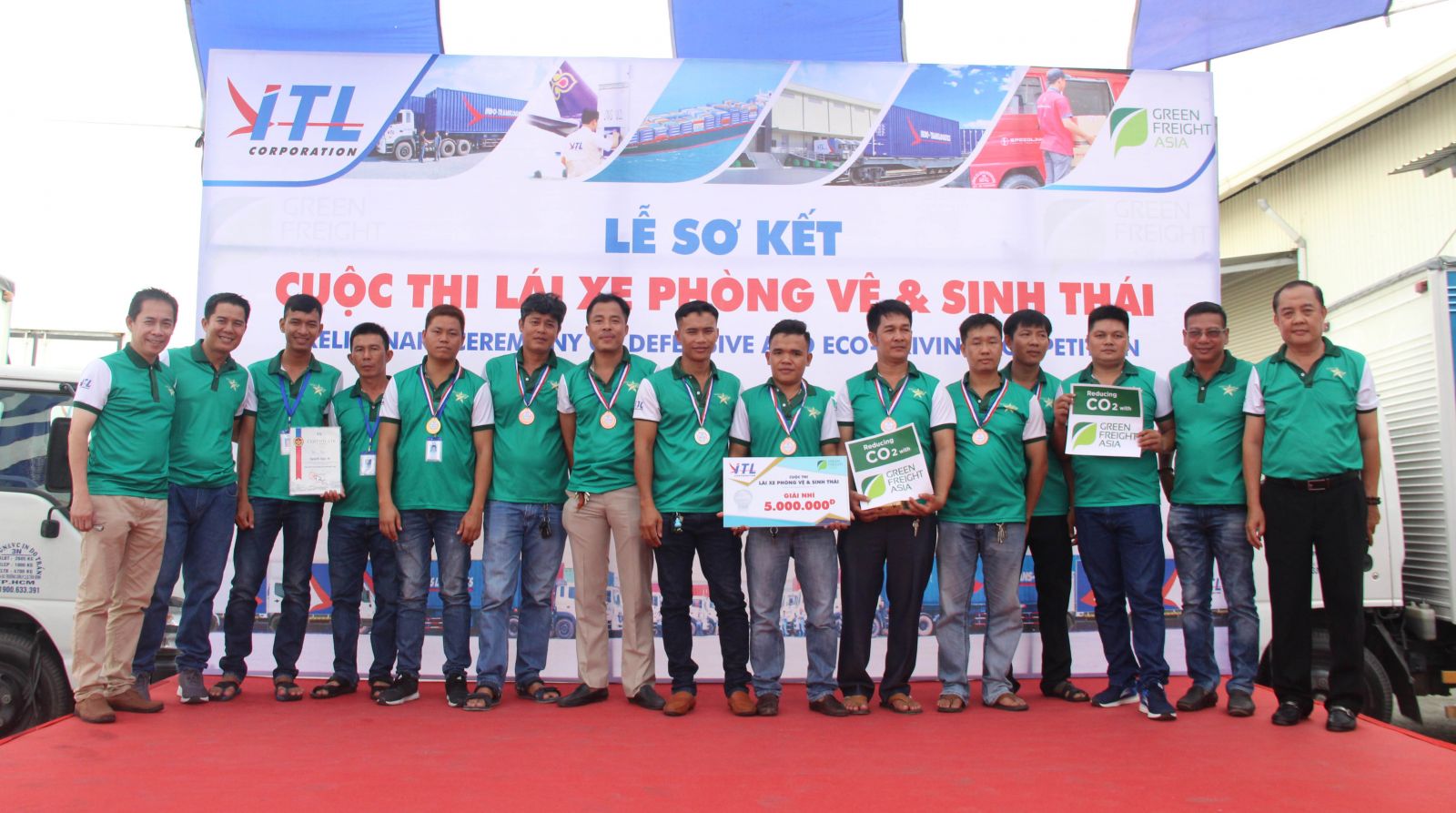 Congratulations on the winning teams and individuals!
Wishing the
DEFENSIVE AND ECO-DRIVING
competition is growing and gaining more achievements!