EXPECTED CHANGES AFTER EVFTA
The trade and investment deals between Viet Nam and the EU are expected to add greater substances to national progress and help the country improve legal framework for the development of the socialist-oriented market economy.
Viet Nam has inked 12 bilateral and multi-lateral FTAs so far, stressing the meaning and crucial role of the EVFTA in the nation's strategy and integration as it is a new FTA with high and comprehensive standards, which requires demands for opening market. Viet Nam will enjoy the reduction of 100% of tariff lines from the EU within 07 years from the effective date.
As the agreement comes into force, Viet Nam not only upgrades its two-way trade value with the EU but also has more opportunities to complete and improve the competitiveness capacity for the economy, especially forming a new value chain with other key partners, the Minister affirmed.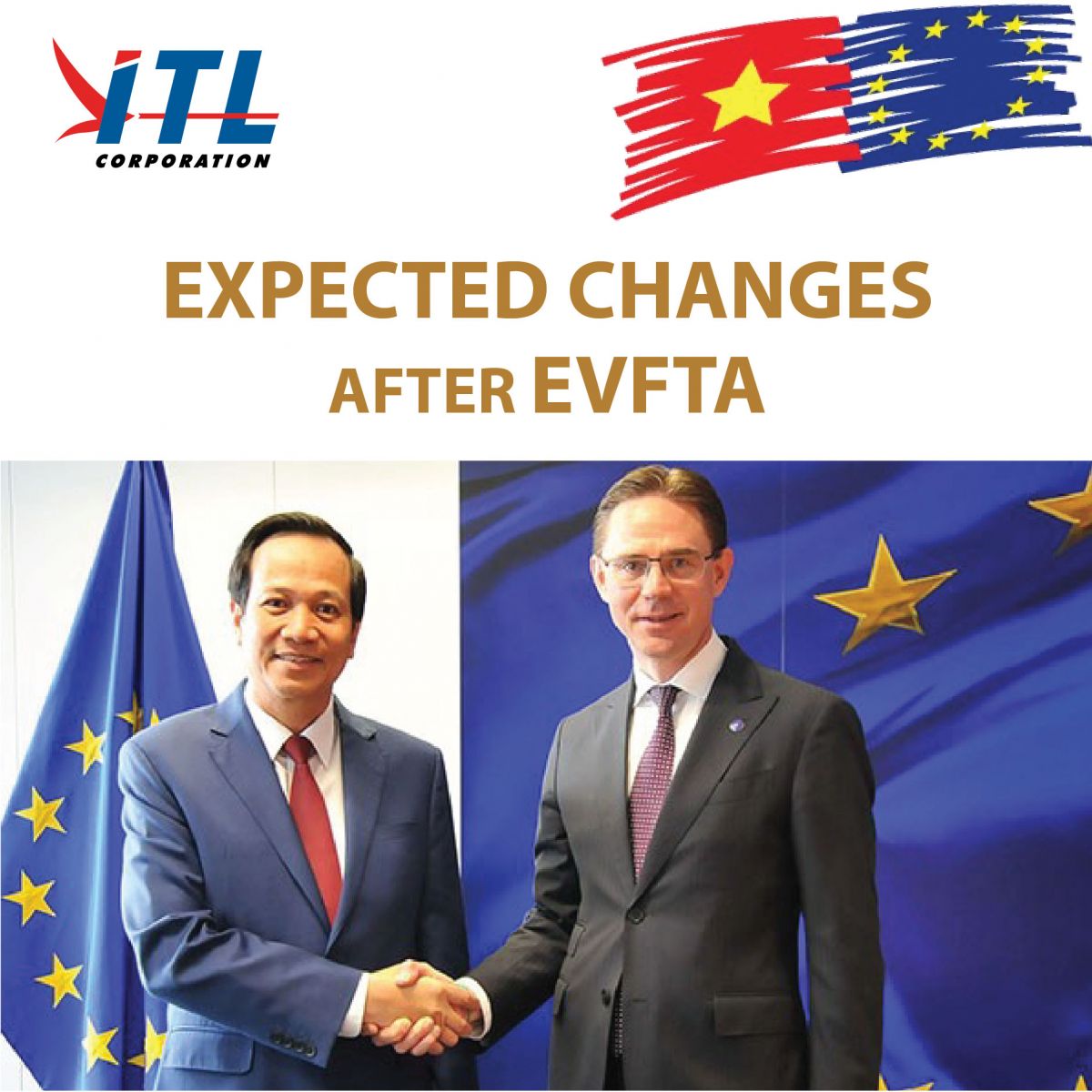 Referring to attracting investment from the EU after the two agreements are signed, the investment environment and business conditions in Viet Nam for European enterprises will be remarkably improved and a number of big issues related to investment protection and investment disputes will be addressed in line with the international laws and laws in Viet Nam and the EU.
European firms will be facilitated to continue investment in advantageous industries in Viet Nam such as food processing, high tech and key sectors such as automobile production, electronics and auxiliary industry. In the first year from the effective date, more than 85.6% of tariff lines from Viet Nam will be reduced, or even to 0%. Thanks to the EVFTA, Viet Nam's key export items such as rice, coffee, honey, fruits and aquatic products will enjoy high preferentiality in the first year.
Other items the nation expects to achieve strong export growth in the EU including garments, footwear, wood processing, information technology and petrochemical industry will enjoy preferential tariff in the next coming years.
The EU hopes that a free trade agreement (FTA) with Vietnam will boost trade & investment, the FTA is also an important stepping stone to a wider EU-Southeast trade deal, something which the EU has been striving towards for nearly a decade. Vietnam – a fast-growing and competitive economy whose bilateral trade with EU has over past ten years, is equally keen on the deal – which could potentially boost its GDP by 15%.
Source:
http://news.chinhphu.vn/Home/EVFTA-expected-to-help-boost-prosperity-social-advance/20196/36932.vgp
- ITL -