ITL ATTRACTS CAPITAL INVESTMENT FROM THE BIG FOREIGN ENTERPRISES
Logistics market in Vietnam is increasingly "hot" with M&A deals that is worth millions of dollars, in which ITL has emerged as a new "phenomenon" of the Logistics industry when it controls the big Logistics market share in Vietnam and operates strongly in the Southeast Asia. At the beginning of July 2019, Symphony International Holdings (Singapore) invested 42.6 million USD to become a strategic partner of ITL. This transaction has shown that ITL asserts its values and attracts the big foreign investors.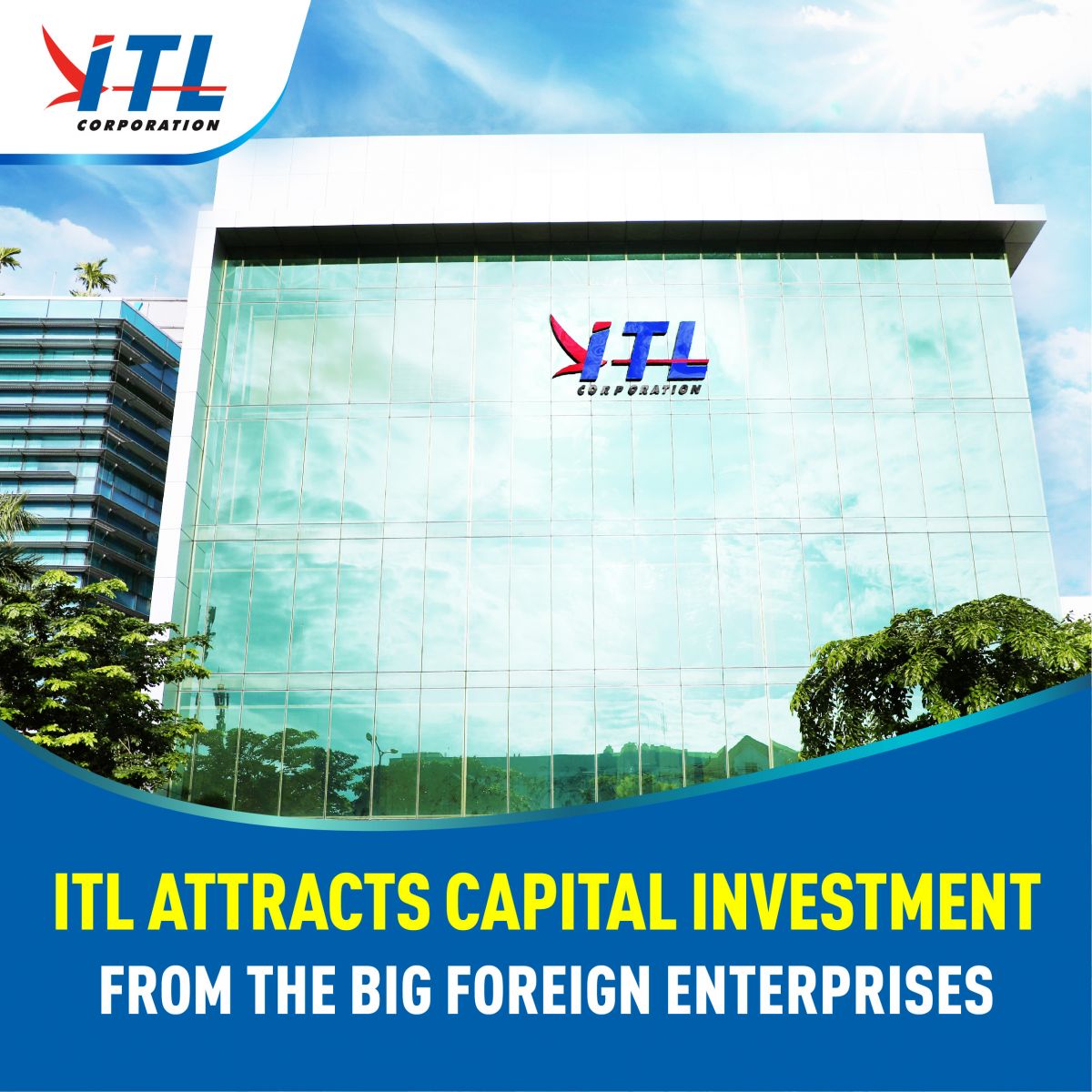 With the outstanding services and enormous potential on finance and technology , ITL is one of the leading regional Integrated Logistics solutions providers including Integrated Logistics, Aviation Services, Freight Management and Distribution Railway Logistics, Customs and Distribution services in Indochina, E-commerce Logistics, Express, international standard Warehousing services with more than 300,000 m
2
nationwide.
In particular, in early 2019, ITL cooperated with ICD Tan Cang Song Than (A member of Saigon Newport Corporation) - a leading state-owned enterprise in Vietnam Logistics industry to build ITL – ICD Tan Cang Song Than Integrated Logistics Complex with the magnificent scale leading in the Southeast Asia, which is expected to help Vietnamese enterprises save time, efforts and significantly reduce Logistics costs.
In addition, with representation of more than 22 airlines, management of over 300 flights per week and capacity of over 150,000 tons of cargo per year, ITL is the biggest provider of cargo aviation and GSA services in Vietnam and it is the market leader in Aviation services.
In 2018, ITL achieved a growth rate of nearly 50% compared to 2017, three times higher than the average growth of the Logistics industry and has taken the solid steps forward for the next 5-year target to develop cross-border e-commerce (CBE) with the strength in technology, finance and high-quality human resources.
Meanwhile, Symphony International Holdings (Singapore) is the leading investment corporation in Asia. The Director of Symphony, Mr. Anil Thadani said: "
ITL's strategy is suitable with the strategy of Symphony. We have considered a number of opportunities in Vietnam over the years and ITL meets the criterias that we want to invest, they are: Strong management team as well as
ITL's position in the industry, the system benefiting directly from the regional growth".
The deal between ITL and Symphony is expected to create strong development pushes based on the strengths of both sides, supporting small and medium enterprises in Vietnam in particular and the whole Indochina region in general.
Source: Baodautu.vn