ITL Aviation To Handle Freighter Hanoi - Nantong – Incheon
ITL Aviation is honored to be appointed as an Exclusive Agent, handling freighter Hanoi - Nantong – Incheon (HAN – NTG – ICN) routes for Sichuan Airlines in Hanoi.

Accordingly, ITL Aviation will start handling the freighter HAN – NTG - ICN with 5 flights/ week from Tuesday to Saturday, starting from April 3rd, 2020 on the A330-200F aircraft with 55 ton/trip.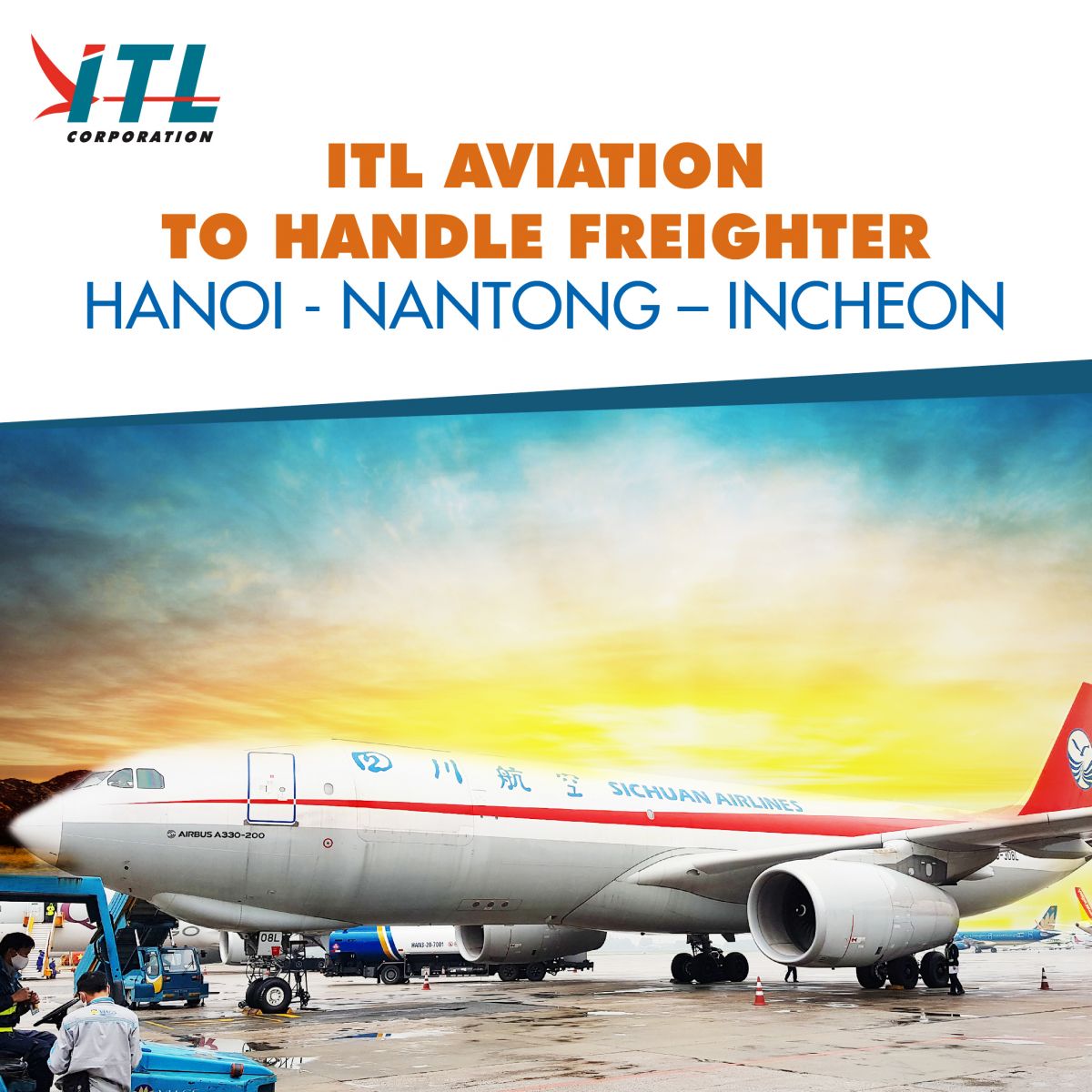 At present, Sichuan Airlines is operating two flight routes HAN-NTG and HAN - ICN. In addition, together with Sichuan Airlines, ITL Aviation team is making great efforts to develop the networks from Vietnam to other key markets in Korea and Japan.
In the current period, some airlines that are suffering from the impact of Coronavirus pandemic and from the regulations of the countries on the disease prevention have canceled the international flights, including HAN-ICN. This has caused the disruption of Supply - Delivery to the world market.
HAN-ICN is one of the flight routes with high freight demand. Incheon International Airport is one of the largest and busiest airports in the world, an important gateway to East Asia and throughout Asia.
The opening of this flight route is one of the best solutions that will bring great values to our customers
. It is also a positive signal of the air cargo market in this period.
Being appointed as an Exclusive Agent for Sichuan Airlines in Hanoi, ITL Aviation has shown its competence and reputation in the air cargo market. This is also an excellent result of ITL Aviation team's continuous efforts in finding the best solutions to operate and to serve customers.
*Sichuan Airlines is a Chinese airline based in Chengdu Shuangliu International Airport in Chengdu, Sichuan Province, and is the largest airline in western China operating mainly scheduled domestic and international flights out of Chengdu Shuangliu Airport, Chongqing Jiangbei International Airport and Kunming Changshui International Airport.
ITL Corporation