ITL To Handle Distribution Of Goods Exclusively For The Giant Fast Moving Consumer Goods (FMCG) Partners: Thai Corp International And Unilever Vietnam
Another good news about ITL's business development in this period is that D&T team has signed a cooperation agreement on distribution of goods with the giant FMCG partners: Thai Corp International and Unilever Vietnam.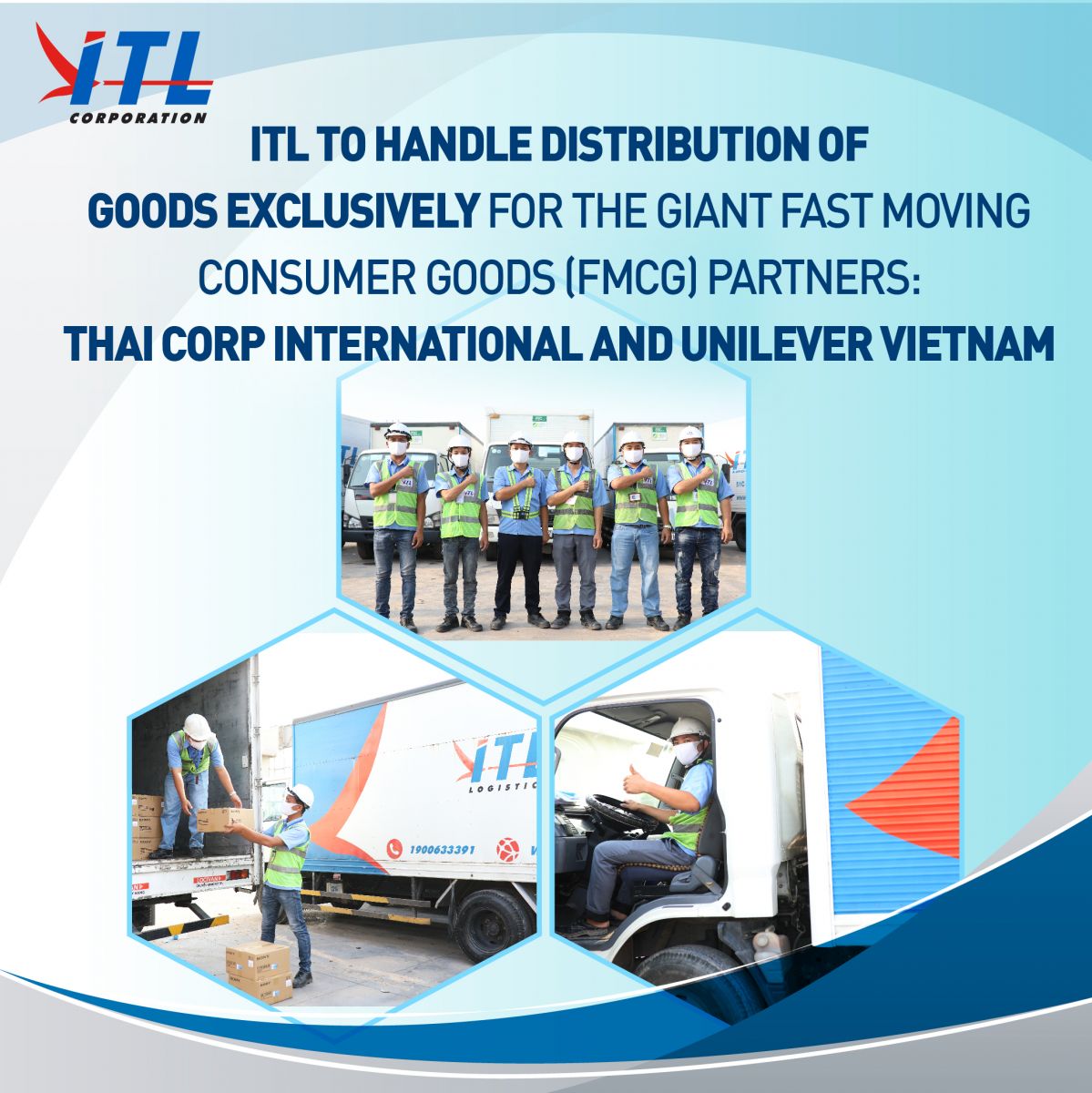 *Thai Corp International:
Since May 1
st
, 2020, ITL will handle exclusive distribution of Thai Corp's goods to its wholesalers and retailers in all the provinces and cities of Northern Vietnam.
Thai Corp's key products, such as: Confectionery, Three Lady Cooks sardine in tomato sauce canned fish, E'mos tissue will be distributed by ITL small van trucks from 1 ton - 15 tons.
* Unilever Vietnam
One more good news is that ITL Corporation and Unilever Vietnam have achieved the cooperation agreement on
distribution of FMCG for Unilever in Vietnam.
This is a further step in the cooperation between two sides because ITL has also been handling to transport export goods and raw materials for Unilever. With its efforts in operation excellence, ITL has gained trust from Unilever Vietnam to continue handling distribution service of FMCG in Vietnam.
In addition, DT team has been making more efforts to expand its distribution scopes to warehousing transfer and cold chain distribution.
Cooperation between ITL with giant partners, such as: Thai Corp International and Unilever Vietnam has marked a solid step of ITL in the distribution of FMCG industry.
Also, achieving these cooperation agreements has affirmed ITL's competence and positioning in t
he distribution of goods:
ITL can create unlimited capacity of the number of trucks to serve our customers. ITL small van trucks will meet your various transport demands on pick up/delivery and distribution
Operation time: 24/24 hours, 7 days/week within HCMC
Transparent information of operation and pricing with support from eTMS enable customers to be able to track and trace shipment on real time basics
Customer service meets various customers' demands at the right time
Especially, at ITL, Customer Services (CS) are our top priority: ITL team always listens, shares and be flexible to find solutions to meet all demands of customers. This is one of the important factors that ITL has increased trust from customers and make differences in its service quality in the market.

----
*Thai Corp International:
Thai Corp International (TCI), with 19 years Sales & Distribution experiences, is a leading distributor of fast moving consumer goods (FMCG) throughout Vietnam Market. Currently, TCI has a distribution network in all 64 provinces, with 1,000 active dealers who cover around 50,000 retail stores in Vietnam.
Thai Corp products such as Red Bull energy drink, Three Lady Cooks sardine in tomato sauce canned fish, Cellox and Zilk tissue paper, Dutch Mill dairy products, Mama Instant Noodle, Nestle and Bear Brand milk products, ThaiBev Alcohol and Brandy, Bireley orange fruit juice drinks, Want Want and Dozo rice cracker snack.

*Unilever:
Unilever is a British-Dutch transnational consumer goods company co-headquartered in London, England, and Rotterdam, Netherlands. Its products include food, energy drink, ice cream and beverages, cleaning agents, beauty products, and personal care products. Unilever is the largest producer of soap in the world. Its products are available in around 190 countries.
Unilever owns over 400 brands such as OMO, Surf, Lux, Dove, Knorr, Comfort, Vaseline, Pond's, P/S, Close Up, AXE, Rexona, Vim, Cif, Sunsilk, Sunlight,...