Nearly 1.5 Million Personal Protective Equipment Were Handled & Transported To New York (USA) By ITL Corporation
On May 19
th
and May 21
st
, 2020, ITL Corporation handled the two air cargo Charters carrying the Personal Protective Equipment (PPE) of Etihad Cargo from Ho Chi Minh City to New York (SGN- JFK).
Before, as an air cargo agent, ITL also handled the air cargo charter of Emirates SkyCargo carrying the Personal Protective Equipment to the US on May 3
rd
, 2020.
Only for less than 4 weeks, ITL has handled the three cargo Charters to transport the Personal Protective Equipment from Vietnam to the US, bringing the total number of goods that ITL has handled to the US up to nearly 1.5 million Personal Protective Equipment.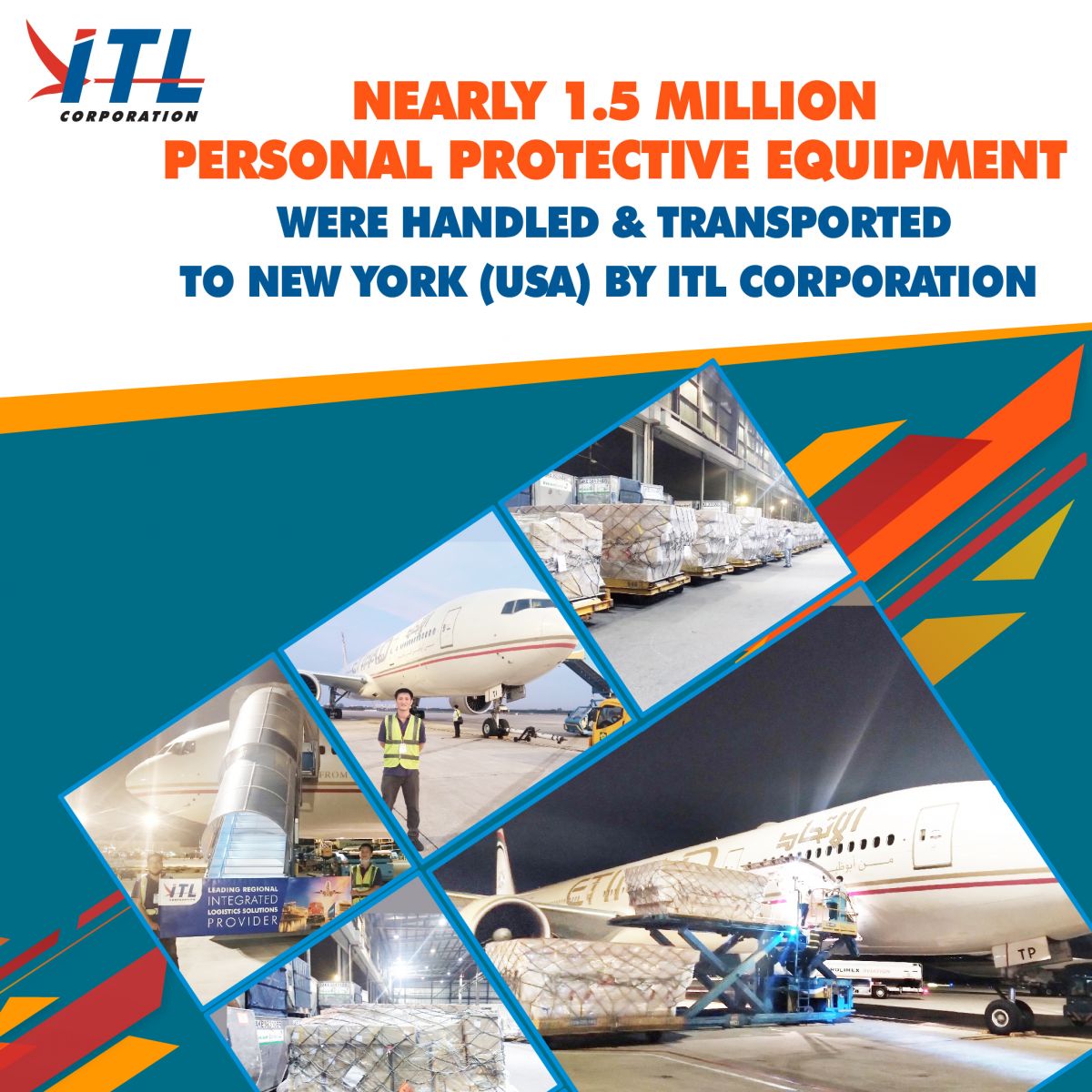 In the context of the number of Covid-19 cases in the US has reached 1.7 million and the number of deaths approaching nearly 100,000 people, transferring these kinds of goods is a great effort of ITL Corporation in serving the needs of using the Personal Protective Equipment in the US during this period, helping to serve people and frontline medical workers who are working to fight against Covid-19 pandemic in the US. This has also supported for promoting export of goods in Vietnam in the difficult situation of Vietnamese businesses.
Earlier, the US and Vietnamese governments have also cooperated extensively in fighting against COVID-19. Vietnam Foreign Ministry spokesperson Le Thi Thu Hang said: "In the spirit of international cooperation on preventing COVID-19, Vietnam will continue working closely to accelerate transferring, production and export of medical equipment and supplies made in Vietnam for the countries in need, including the US"*.
ITL Corporation as the largest provider of cargo aviation and GSA services in Vietnam and Indochina and the leader in airfreight market capacity outbound is making efforts and committing to bring the best solutions to customers and serve the community during this period. This will contribute to spread the value of Vietnam with the image of responsibility and caring in the region and the world.
*Source: tuoitre.vn