[ITL Expert] Mr. PATRICK POH - International Network Development Director Of Speedlink International
By providing express service all over the world, especially with 2 current specialized routes to Malaysia and Singapore, we are focusing on wholesalers, retailers whose products match the taste of these markets in order to close the geographical and cultural gap between Vietnam and these countries
1. As a Head of Speedlink International, can you please tell us about Speedlink International's target customers and what is the business strategy of Speedlink International in the E-commerce Logistics market?
The immense growth of E-commerce opens up new opportunities for Logistics and primary Logistics is an important part that considered a source of competitive advantage for E-commerce. With the continuous development and change of E-commerce, it is imperative that Logistics suppliers must constantly evaluate, innovate and perfect themselves. Vietnam is strategically located on the corridor of the Logistics road map of trade between Asia (especially China) and Europe, so we should take up this advantage. Speedlink is prime to do this.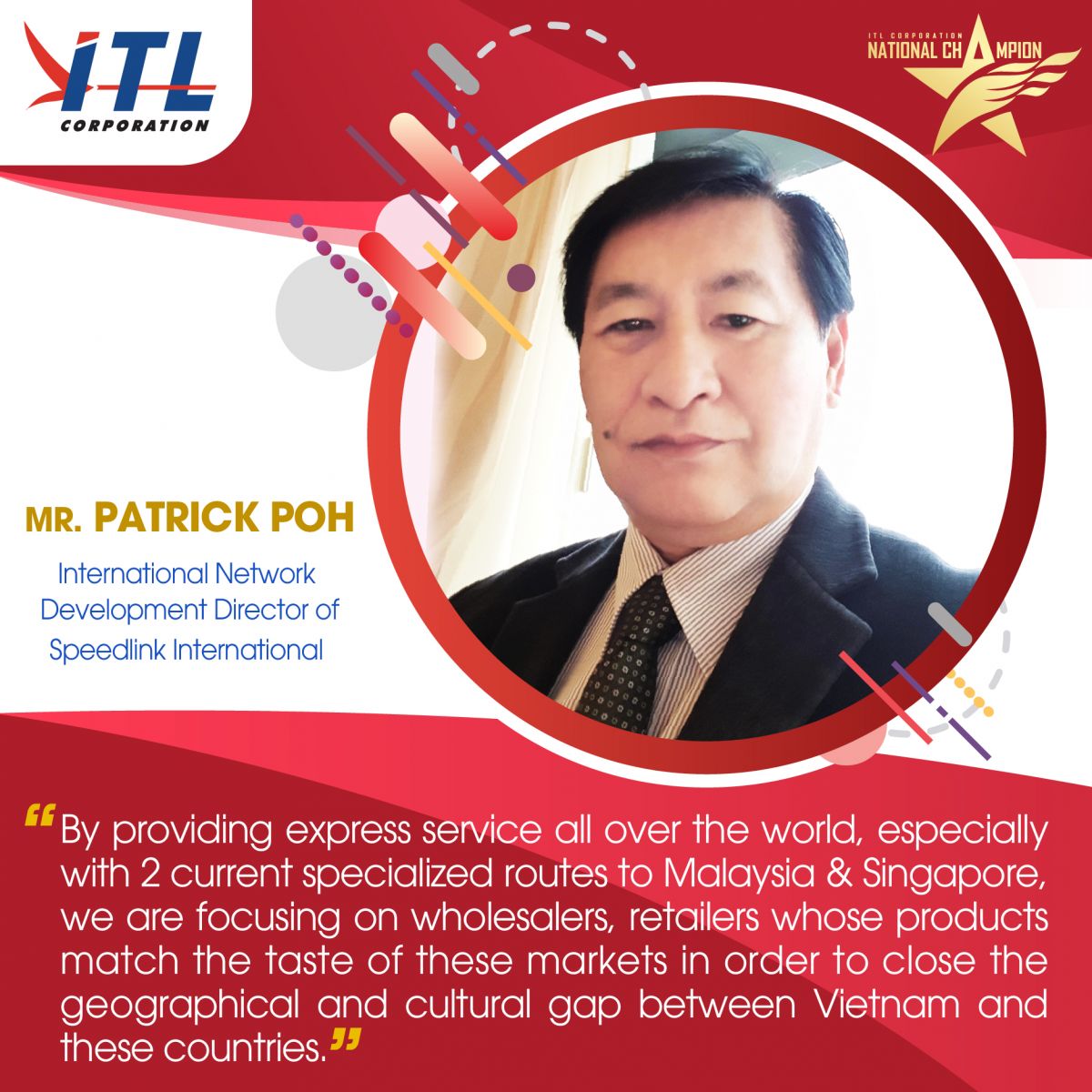 By providing express service all over the world, especially with 2 current specialized routes to Malaysia and Singapore, we are focusing on wholesalers, retailers whose products match the taste of these markets in order to close the geographical and cultural gap between Vietnam and these countries.
Presently, we are focused on strengthening our present target markets rather than target customers per se. Take for example our Vietnam – Malaysia market, we had been showing consistent growth despite the challenges posed by Covid-19. This strategy shall be replicated to our other focused markets.
Another area where we are focusing on is the Inbound of E-commerce shipments from Europe and other nations, again using Vietnam strategically located position to make this a transit and distribution hub from Asia to Europe and vice-versa. Besides strengthening the specialized route, we are building and tightening our networks to USA and Europe.
We hope that it would become one of the strong points for Speedlink in particular and also ITL in general that contribute to our vision of "National Champion".
2. How is the impact of the Covid-19 pandemic on Speedlink International's business?
Like all other businesses, we are not spared from the fallouts of this pandemic. It must be acknowledged that Covid-19 has affected every aspect of life and impacted the business and investor community across the world.
In the last 3 months, movement control orders and lockdowns by countries around the world had caused a change in the way we do our business. Shoppers had resorted to E-commerce to shop in the convenience of their home, this had resulted in a significant growth for us in the volume of shipments being sent. However, due to the impact of Covid-19 there is an increase of high unemployment or employees facing pay cuts globally – this had decreased the spending power throughout the world.
The pandemic has negatively impacted the global supply chain as a whole, and has caused disruption of global Logistics in particular. To slow the spread of the virus, the lockdown of many countries also lead to the reducing number of flights they operate that disrupts global supply chains and we are directly affected.
However, as more and more factories and businesses are allowed to restart their operations, I do see a speedy recovery on our side albeit in a more gradual manner.
3. What is the business solutions of Speedlink International to deal with the impact of the Covid-19 pandemic and to be able to achieve the target?
Excellent teamwork and commitment are essential in overcoming any challenges.
For that I like to thank my team, our overseas partners for walking the extra mile to weather this unprecedented storm together and the guidance and support from ITL Board of Directors.
We stay true to our customer intimacy and close cooperation with the airlines. We find ways to increase productivity, improve procedure, optimize operation cost and prepare solutions for each specific scenario to promptly respond to any changes that may occur.
The situation of Covid-19 pandemic in Vietnam is currently going well but not for all other countries. The days ahead would still be difficult so all we have to do is to strengthen our own business, believe in ourselves and company in order to overcome this difficult period.
More importantly, we continue with safe and healthy work practices, protect ourselves, colleagues and families.
On a personal note, what I have learnt from this pandemic is that, we will always be resilient; we will always overcome as long as we are all in this together as one.
Stay safe!