LogTecHub Under ITL Corporation Deployed Successfully The Integration Between The eWMS With ERP System
Recently, LogTecHub technology company under ITL Corpoation has just completed the project of deploying the Excellence Warehouse Management System (eWMS) on the online platform for its customer: MLC (Mitsubishi Logistics Corporation) and integrating this eWMS with the ERP system of MLC's partner: Dai Phu Loc Corporation - the Distributor of Hitachi brand in Vietnam.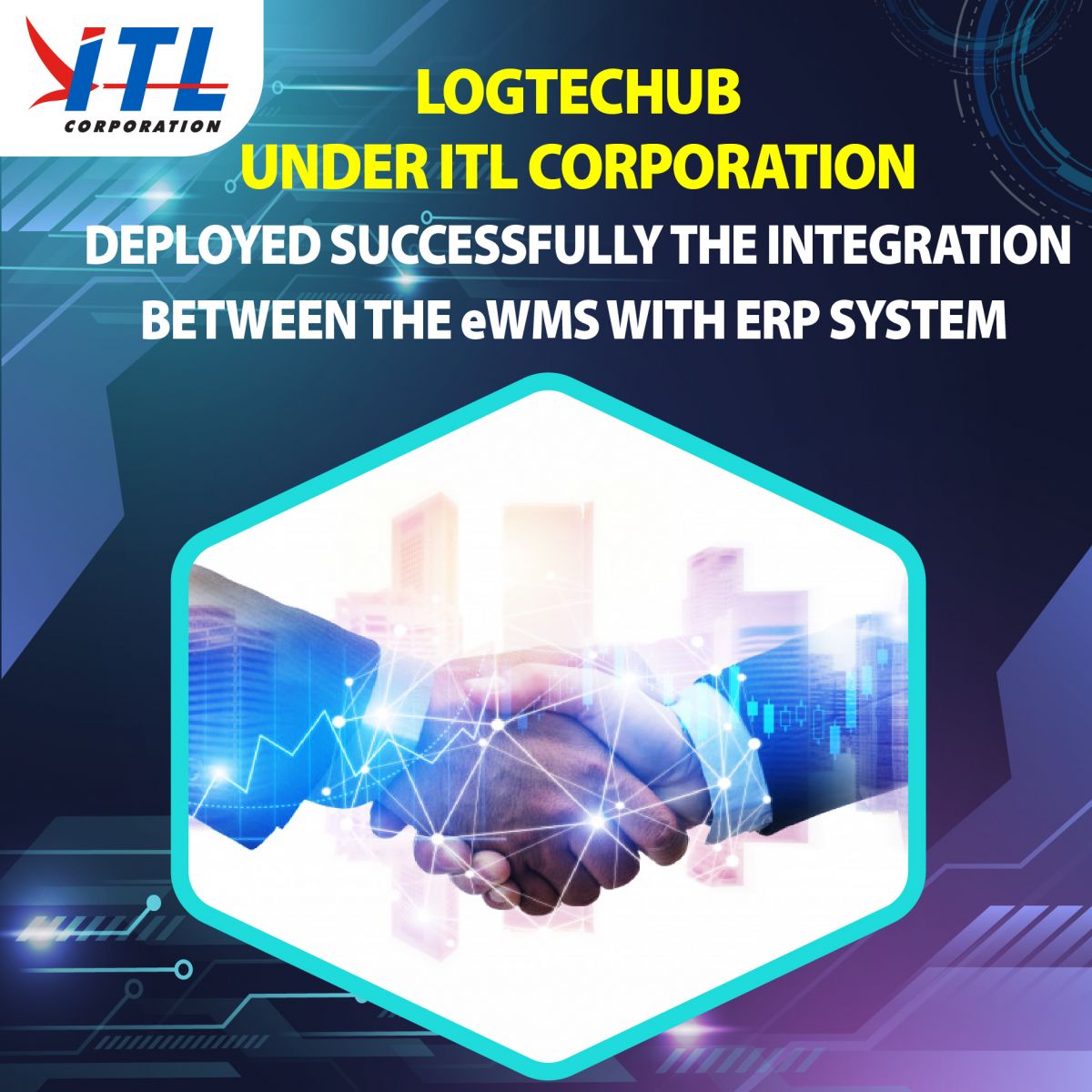 The integration of MLC's eWMS (API) with the partner's Dynamics AX ERP system is considered as the most important factor. Connection capacity is an important indicator of the digital businesses in the current 4.0 technology era.
In addition, the integration of these systems will help to save time, manpower and operation costs for businesses and avoiding errors due to the data entry process, helping automatic two-way information exchange, transactions conducted quickly, the history for each transaction recorded in details, making the operation and management of the partners more efficiently.
The details of deploying the systems' integration including:
Deploying the eWMS for 2 electronics stores of MLC Hanoi and MLC Long An
Integrating API with the Dynamics AX ERP system of the Dai Phu Loc partner
Previously, deploying the whole project was conducted by LogTecHub in October 2019 and completed in June 2020 with 3 stages:
Stage 1: Deploying and putting the eWMS into operation for MLC Hanoi warehouse
Stage 2: Expanding and deploying the eWMS for MLC Long An warehouse
Stage 3: Developing and Go-live of the API system connecting with the Dynamics AX ERP system of Dai Phu Loc Corporation
Recently, LogTecHub continuously researched, built and successfully implemented the specialized Logistics management systems such as: Transport Management System (eTMS), Data Integration Gateway (API/EDI), eFMS …contributing positively to operations optimization and productivity enhancement for the business units of ITL Corporation and Logtechub's partners in Vietnam Logistics market.
Congratulations to LogTecHub team, ITL Corporation, MLC Logistics Corporation and Dai Phu Loc Corporation. Wishing the cooperation between ITL and our partners a huge success.
---
eWMS
has been designed and built by LogTecHub's engineers since the end of 2018. The system will help to provide a full range of warehouse management functions or distribution center operations, diverse customization and integration capabilities.