[ITL Expert] Mr. Jason Nam - ITL Branch Manager - Road Transport Center, ITL Corporation
"In the upcoming period, Road Transport Center will promote the integration and applications of smart technology, software to strictly control transport of goods. Our drivers and our customers can proactively track shipments quickly and conveniently, optimizing delivery time and committing to aim to just-in-time."
Question 1: Can you please share your point of view about Vietnam road transport market in the first months of 2021?
2021 is expected to be a year of growth for Vietnam road transport market, especially in the field of container transport. Because the import and export activities of Vietnam is gradually recovering and growing strongly. In the pandemic context, road transport is a very important mode of transport.
In the first months of 2021, the market witnessed fierce competition between road transport enterprises. Currently, customers have more choices and transport rates are being adjusted.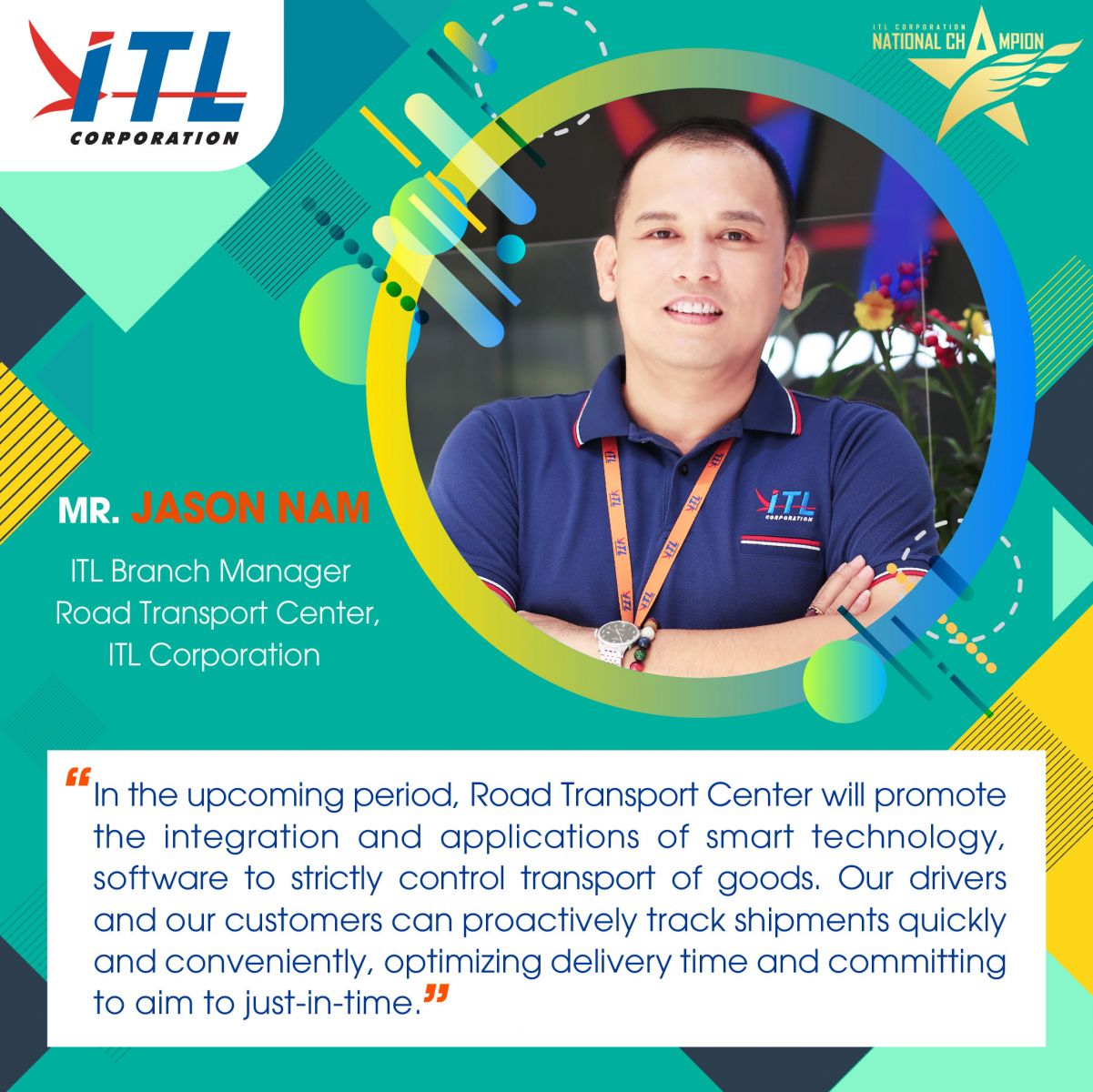 However, the perspective of Vietnam road transport market, especially container transport, still can face difficulties. The direct impacts such as: Fluctuating gasoline prices, increasing tire prices, government's management policies,... have affected significantly Vietnam transport enterprises. Empty container shortage and high cost of empty containers also have created major impacts on this market. In addition, due to the lack of connection between railway and inland waterways to international seaports, the goods are mainly traded by road transport while the roads to ports or routes in major cities are congested. Therefore, road transport enterprises have to set strategies that are adapted to the new normal and be serious with the situation of the Covid-19 pandemic.
Question 2: Can you please share about the strengths of Road Transport Center in operations and business activities to increase values to its customers, partners and communities?
Making efforts to create more values for our customers is one of our business strategies. Owning a fleet of trucks including more than 150 container trucks and 400 trailers allocated at the 3 main freight stations in Hai Phong, Da Nang, Ho Chi Minh City, we always make efforts to find solutions to increase values to our customers, not only goods transport services but also the solutions to optimize costs, ensuring safety and delivery time,…
In addition, Road Transport Center under ITL Corporation is known as a business focusing on safe and green transport, bringing added values to customers and communities. We have received the GFA Label Leaf Level TWO from Green Freight Asia Non-Profit Association (GFA), recognizing its commitment and efforts in adopting Sustainability Practices and implementing the green freight programs and initiatives to increase the efficiency of fuel usage and minimizing CO2 emissions in Vietnam.
In the upcoming period, Road Transport Center will also promote the integration and applications of smart technology, software to strictly control transport of goods. Our drivers and our customers can proactively track shipments quickly and conveniently, optimizing delivery time and committing to aim to just-in-time.
Question 3: It is known that Road Transport Center is planning to invest in a new fleet, can you please share more about this?
The plan of invest in a new fleet is also one of our goals in the coming period.
As per our development strategy, investing in a new fleet of high quality vehicles will contribute to enhancing our competition in the market as currently. We will ensure both human resources and the fleet to be able to provide long-term solutions to our project customers and promoting cross-border transport services in the context of the Covid-19 pandemic controlled well in Vietnam. We can say the plan to invest in a new fleet will be an important step for us to change positively and growing strongly.