[ITL Expert] Mr. SAM SANG – General Manager of Dash Logistics, Railway Center Branch & DT
"Dash Logistics provides long-haul domestic trucking services to all direct customers and also to the third party Logistics (3PLs) and forwarders. We are focusing on working with customers related to the industries such as Consumer, Garment, Fashion, Raw Accessories for Manufacturing, Pharmaceutical, Medical Equipment,... and will provide customers with safe and on-time LCL long-haul trucking solutions."
As a Head of the leading LCL long-haul domestic trucking services in Vietnam - Dash Logistics, can you please share your view on the long-haul trucking market in the first months of 2021?
After the peak period of the Lunar New Year 2021, the long-haul trucking market slowed down in March due to the low demand for transport of consumer and production goods. Currently, the transport demand has shown signs of recovery and increase since early April, a number of consumer goods, equipment, machinery and accessories for production start increasing. Along with the positive situation of good control of Covid-19 pandemic by the government and the production shift from other countries to Vietnam, Vietnam's Logistics industry in general is seeing significant growth opportunities and domestic trucking services in particular is potential to be operated in the coming period.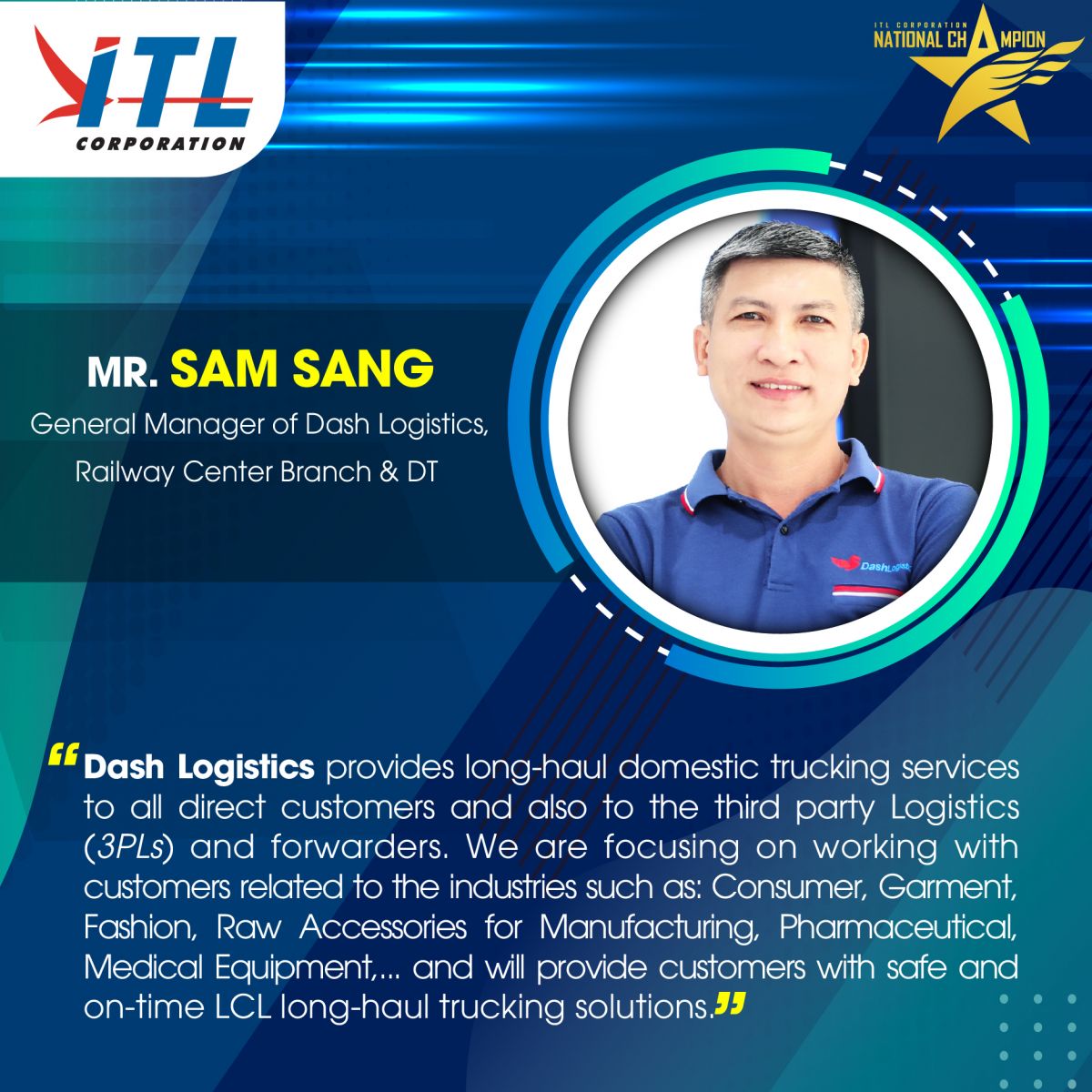 It is known that Dash Logistics is applying long-haul delivery solutions to increase added values to customers. Can you please share more about this?
In addition to operation of the daily LCL long-haul container trucking service in Binh Duong and Hanoi, Dash Logistics provides customers with other trucking delivery solutions such as:
- 42-hour express delivery service for urgent delivery, e-commerce, cargos need to be transported from South to North and vice versa for customers who need to export goods to International by Air Freight services with 70% savings compared to using domestics air freight

- Package transportation service combined with the distribution truck to deliver goods to the stores at the major Trade Centers in Ho Chi Minh city, Da Nang and Hanoi. With a fleet of trucks licensed to transport in downtown and operate in night time, Dash Logistics is providing a flexible store-to-door solution for high and mid-end fashion, audio-visual equipment, and accessories for smartphones, computers...

- With the advantage of owning the 3 central warehouses in Binh Duong, Da Nang and Hanoi, along with modern palletizing and sorting equipment, Dash Logistics can provide customers with long-haul cross docking and deconsolidation solutions delivered to the consignee with the optimal costs and shorten the time for sorting before delivery
Can you please share which industries Dash Logistics is currently focusing on and what is the difference of Dash Logistics to deliver quality long-haul trucking services to customers?
Dash Logistics provides long-haul domestic trucking services to all direct customers and also to the third party Logistics (3PLs) and forwarders. We are focusing on working with customers related to the industries such as Consumer, Garment, Fashion, Raw Accessories for Manufacturing, Pharmaceutical, Medical Equipment and will provide customers with safe and on-time LCL long-haul trucking solutions.

Dash Logistics currently owns a long-haul truck fleet with double deck trailer, along with modern cargo handling equipment, with a daily departure frequency and experienced staff of more than 10 years in long-haul packing and specialized transport from North to South. In particular, pioneering in applying information technology to operations through e-Transportation Management System (e-TMS) and mobile applications built by LogTecHub team under ITL Corporation has supported to manage and operate more smoothly & conveniently as well as updating real time delivery tracking to customers accurately and quickly.