7 Ways To Attract Good Energy Today And Every Day
As we move through our day, we send energy into the world and we receive energy back. Good energy can boost our feelings of well-being, dissolve feelings of anxiety and improve communication. Bad energy results in feelings of discord, conflict and resentment.
Your goal should be to attract good energy and reject the bad. You can do this by raising your energy level and aligning yourself with positive vibrations. It's simpler than you may think. Start with these 7 daily keys to tune up your inner vibrations and start feeling positive energy flow your way.
1
. Pay attention to the energy you're emitting
You can't expect to attract good energy if you're giving off loads of negative energy. Think about the kind of vibes others get when they spend time with you. Do you exude a sense of peace, calm and happiness? Or are you more gloom and doom?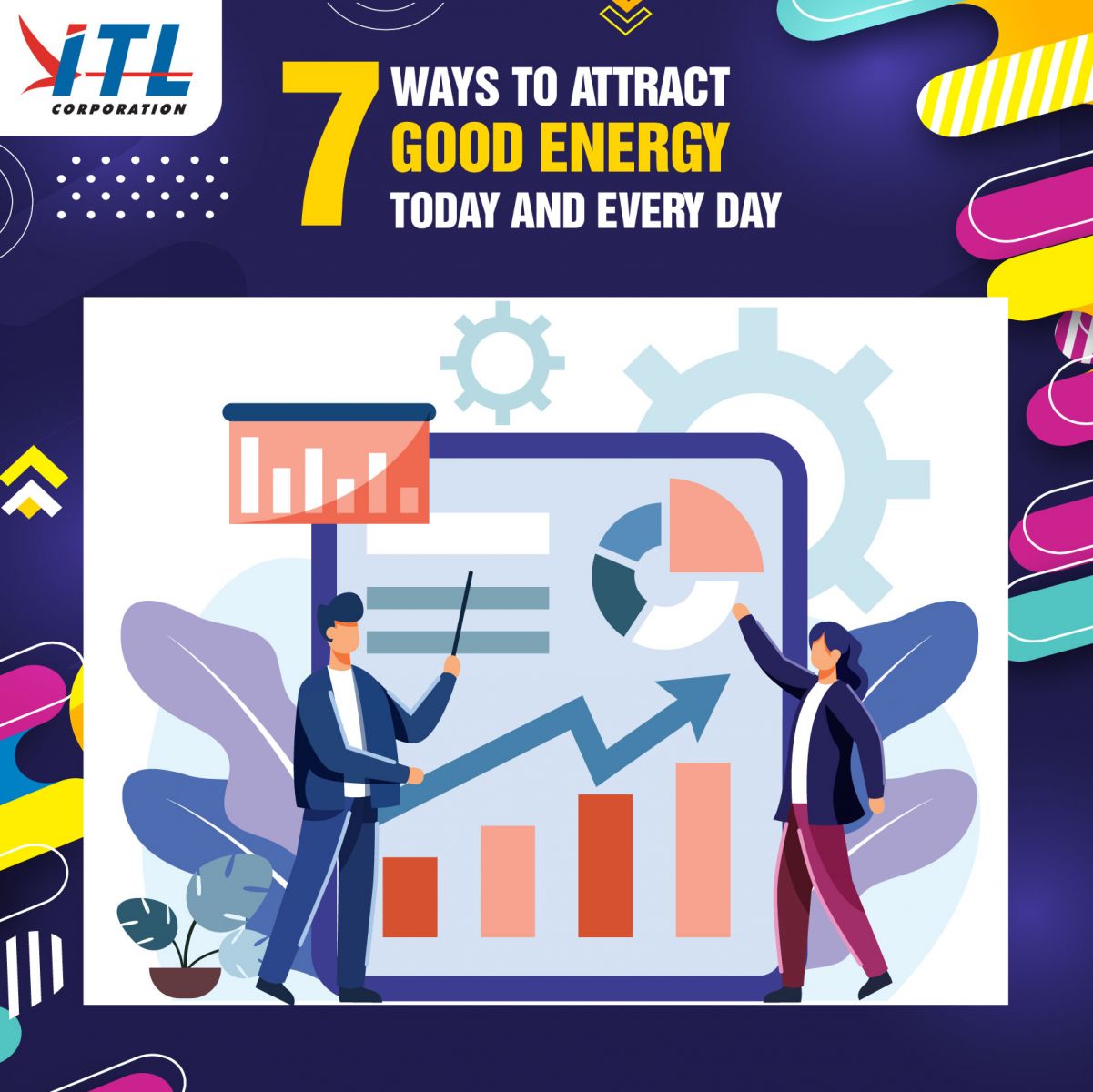 2. Change the tone of your thoughts
Negative thinking can be hard to stop. It's easy to allow yourself to slip into pessimism or take on an air of indifference. But if you want to attract good things, you must let the positive guide you, not the negative. Stop looking for bad news or exaggerating the negative. Replace negative thoughts with positive but realistic statements that inspire you to take action.
3. Expand your circle.
Just as you try to limit your negative influences, make sure you start spending time with positive ones. Look for people who will tell you the truth, and will always be honest with you to help you become better.
4. Embrace compassion and kindness
Small acts of kindness can have profound impacts on both the giver and the receiver. Research shows that people who are kind and compassionate to others are more satisfied with their lives, enjoy better physical and mental health, and have stronger relationships. Giving to others creates a positive feedback loop -- the more you give, the more good feelings you receive in return.
5. Cultivate gratitude
Find time each day to think about the things you're grateful for. By finding small ways to practice gratitude, you'll allow yourself to let go of toxic emotions and replace those with positive thoughts. Remind yourself of all the bad you have been through. When you see how far you've come and all of the difficult storms you have weathered, it will make you more appreciative of what you have in your life now.

6. Find your inner strength
Insecurity, self-doubt and fear are good-energy killers. Those negative feelings rob you of confidence and undermine your ability to bounce back from adversity. But you have developed resilience by overcoming difficult situations - this is your inner strength.

7. Act in good faith
We all know that we should treat each other with fairness. Unfortunately, we don't always follow through with these principles when we interact with each other on a personal or even professional level. Act in good faith by treating everyone with compassion and graciousness, even if they aren't doing the same. Your courteousness will come back to you in the form of good energy.

*Source: entrepreneur.com