ITL Corporation Makes Its Efforts To Speed Up The Process Of Implementing Covid-19 Vaccination For Its Employees
Employee Centric is ITL's principle of our activities, as soon as the information about the vaccines has been released, ITL Corporation has quickly implemented and working with some organizations & VNVC to speed up the process of implementing Covid-19 vaccination for ITL-ers, joining hands with the community to overcome the Covid-19 pandemic.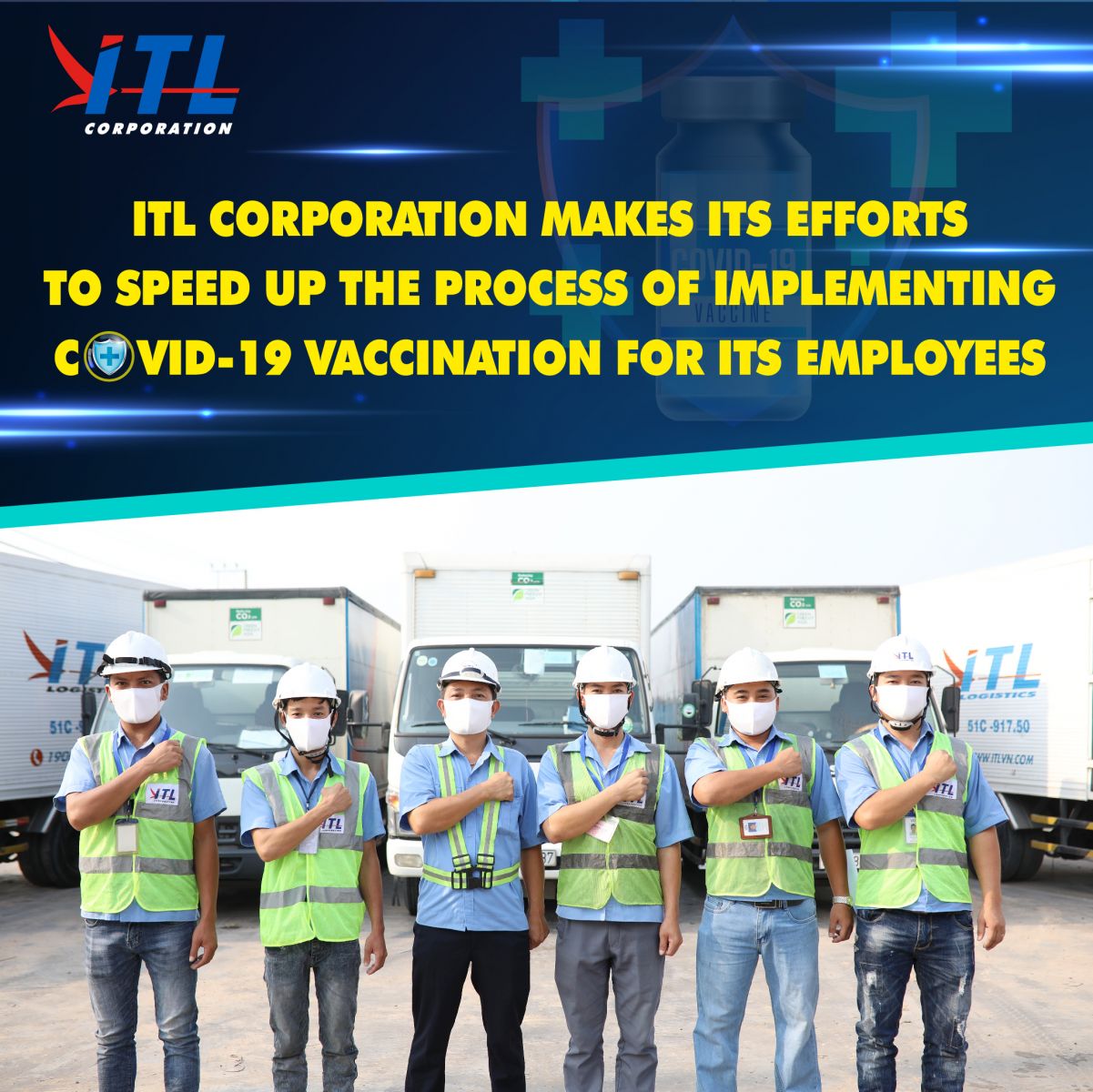 Currently, ITL is implementating the activities with the highest determination to protect our employees from Covid-19. List of employee vaccination has also been established based on the priority of employees who are at high risk such as: Drivers, warehouse
staff
, OPS
staff
, etc. ITL hopes that its efforts will help to keep safe for our employees and share the burden with the government, promoting the business continuity to serve our customers at our best and bringing values to the community.