The Advantages Of ITL LCL Consolidation Service To Americas And Europe By Sea Freight - The Best Option For Businesses Today
Recently, ITL has officially launched
ITL LCL Consolidation Service to Americas and Europe
by sea freight
to provide its customers with the new solution with the optimal freight rate and weekly stable shipping schedule accompanying customers' growth in the New Normal.
With ITL LCL Consolidation Service, ITL will support for customers to transport general goods box.
Cargos will be transported from Cai Mep Port (
HCMC
) to Rotterdam (
NLRTM
), Los Angeles (
USLAX
) & New York (
USNYC
) on a stable schedule of 3 times/ week (
one box per destination per week)
and cargos will be gathered at ITL - Song Than ICD's CFS Warehouse (
Binh Duong).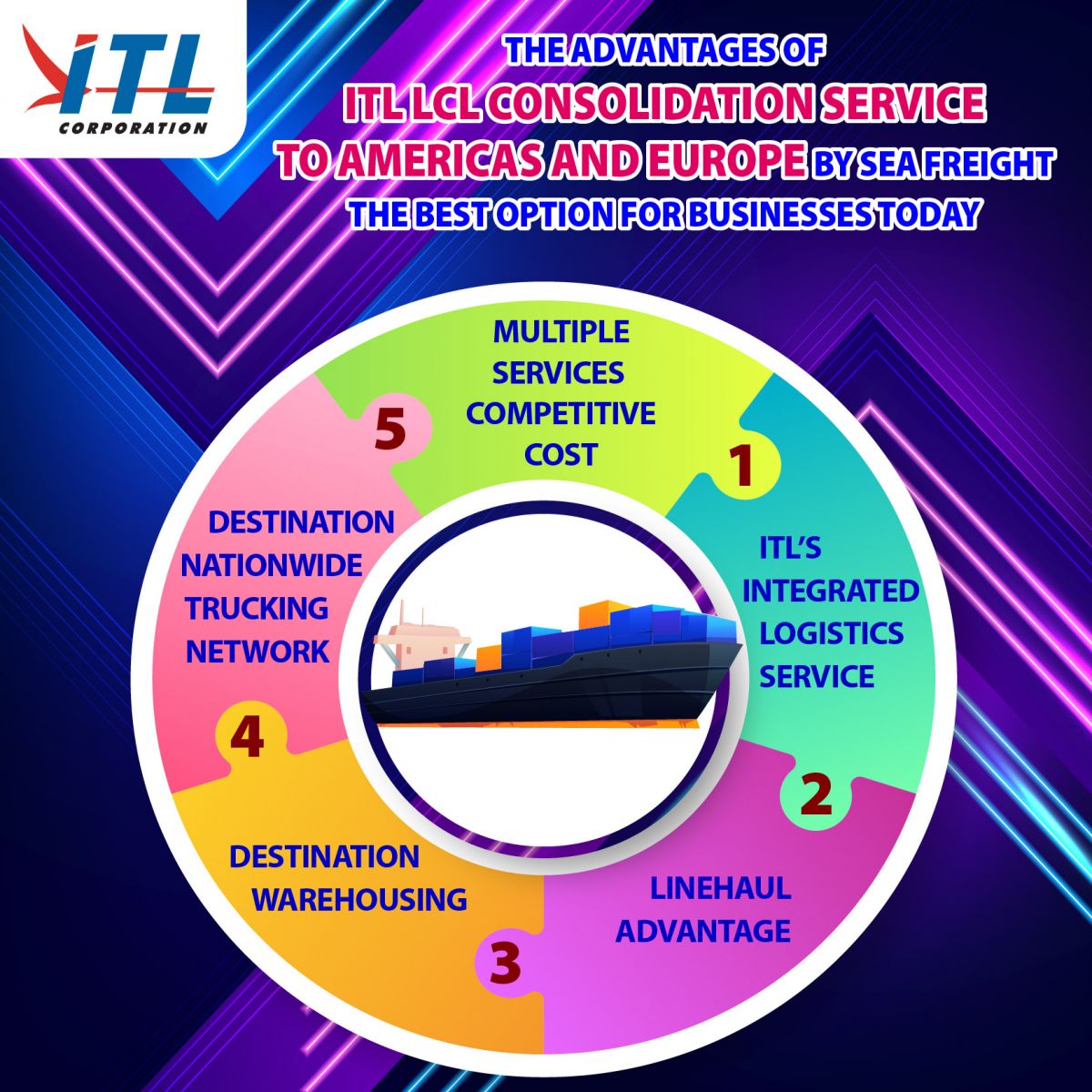 The outstanding advantages of ITL LCL Consolidation Service:
Multiple Services - Competitive Cost:
Standard + Expedited + Ocean Match
High quality service and NO offloading at origin
Take the goods directly to +45 inland destinations in USA
ITL's Integrated Logistics Services:
Own Warehouse: DC; CFS and Bonded Warehouse in Binh Duong (50,000sqm) which is close to other key logistics nodes
Trucking: ITL own >200 fleets
Customs: A - Z customs service performed by expert operation team
Linehaul Advantage:
Flexible destination Linehaul strategy
Your shipments are not subject to rail dwell or rail network limitations
Destination Warehousing
Our owned and operated warehouses at destination
Take advantage of access to a full range of warehousing
Destination Nationwide Trucking Network:
Using our own carriers
Expedited trucking service at destination
Save time and avoid congestion at distribution centers
With its outstanding strengths, ITL will provide customers with
ITL LCL Consolidation Service
by sea freight quickly, safely and ensuring shipping time with the most competitive cost in the market.
For further information, please contact:
ITL LCL Consolidation Service:
• Email:
lcl.sales@itlvn.com
• Tel: 0903 376 731
•Website:
https://itlvn.com/lcl-consolidation-service