ITL Promotes Its Business & Service Activities, Seizing Opportunities To Serve Customers In The New Normal
The outbreak of the Covid-19 pandemic in Vietnam has caused many disturbances and affected most production and business activities of many companies in general and transport companies in particular.
In this situation, Dash Logistics, ITL Railway and DT teams under ITL Corporation have quickly made business plans to respond to the situation, minimize the negative effects of the pandemic on our organization and maintain business continuity. In addition,
the BUs have also prepared backup solutions for possible scenarios and develop new services & solutions to seize growth opportunities in the New Normal of the country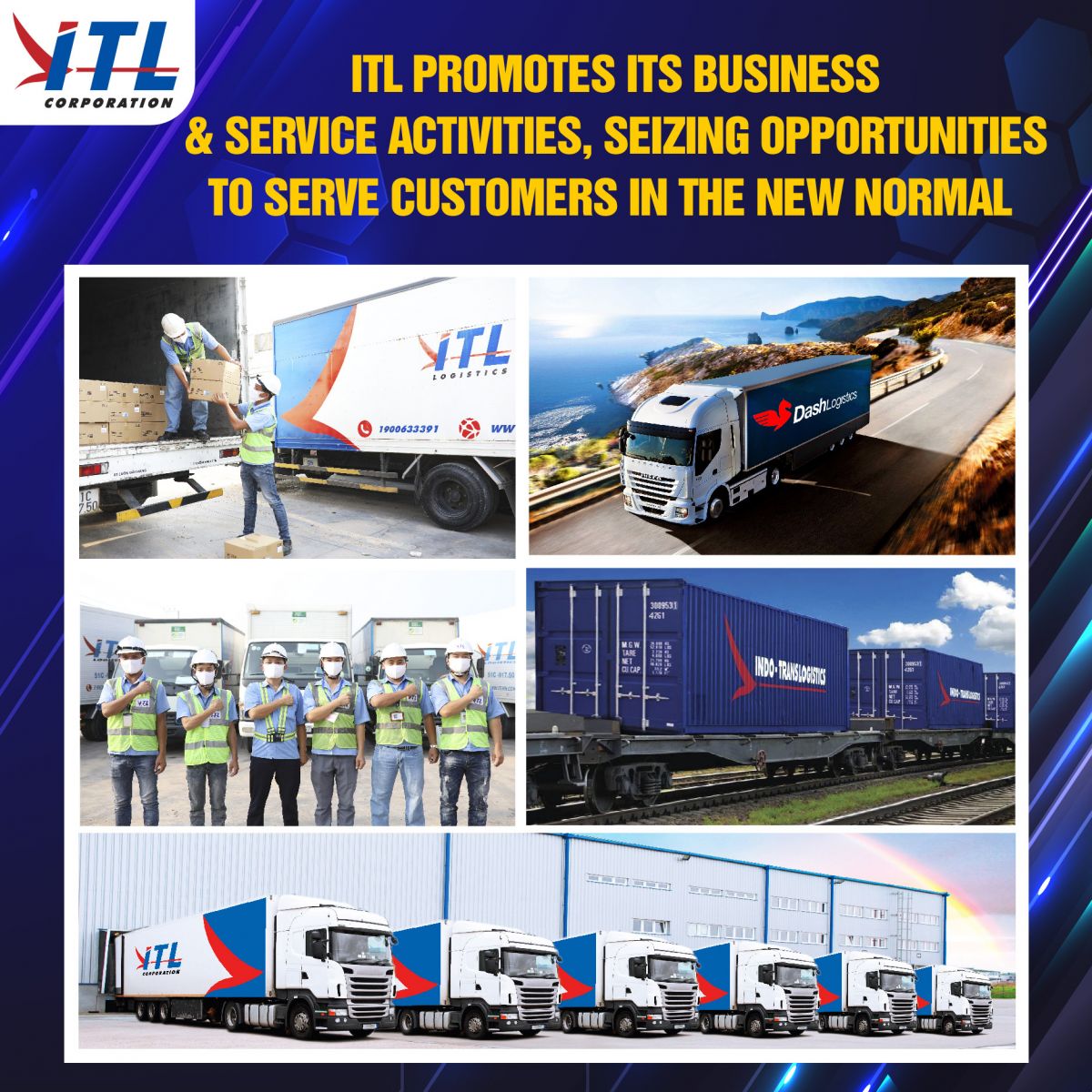 For Employees:
Quickly implementing the "3 on-site" policy for OPS staff in the warehouses of Binh Duong and Hanoi
Encouraging and motivating drivers to treat our vehicles as home to ensure that cross-contamination is avoided when traveling frequently from place of residence to work place
Strictly complying with 5K regulations
Changing the process of handling and receiving documents from direct to indirect,...
For our business activities:
Dash Logistics and ITL Railway have made efforts to deploy the new services in addition to the traditional services such as: Longhaul domestic LCL Consol and FCL Railway transport, including the following services and solutions:
Transload service of shipment from North Provinces to Tan Son Nhat International Airport to export to serve the demands of transporting goods from the North, Vietnam to Tan Son Nhat International Airport for export of goods through the solution of transporting FLC from North to South
Transload service of shipment from the Northern provinces to the Southern Sea Ports to export to serve the demands of transporting goods from the Northern provinces, Vietnam to Cat Lai, Cai Mep Ports for export of goods though FCL Railway or FCL Road of Dash from North to South, with the service of loading and unloading goods from Transload service of shipment to Sea Ports to export
Moving Empty container from Southern Sea Ports to North to loading and transload to South to export to serve the demands of transporting empty containers from Cat Lai Port to the North, Vietnam for export through domestic FCL Railway and Sea
Thanks to the multimodal transportation solutions, the coordination between the departments and BUs of ITL, and the continuous efforts of all members in promptly solving problems and serving customers, Dash Logistics and ITL Railway have achieved the impressive results even during the period that had been forecasted to be very difficult and uncertain.

With the completed Logistics ecosystem and our professional staff, being dedicated to serve customers and partners, ITL can estibalish optimal transportation solutions that meet the demands of domestic & international freight, bringing added values to you, minimizing the impact of the pandemic on your business's growth. Together, we will move quickly to the New Normal and get through this pandemic soon.