HOW TO PROMOTE PROACTIVITY AT WORK?
Proactivity is an important skill, therefore, it requires each person a clear approach and appropriate practice time. Here are the important notes when you want to practice this skill to achieve more success in your career:
Start By Understanding Your Work
It will be very difficult for you to complete your work effectively, or proactively think and explore new possible ideas for your work when you do not really understand what the purpose of what you are doing, how it contributes to the growth of the company or bring values to customers or the market?
None of us wants to be in a state of "don't know what happens next" at work, so be sure to have a clear understanding of what you are doing each day.
A proactive attitude at work will bring many valuable opportunities to develop yourself, as well as contribute to your plan in your career growth path. Make sure you really understand what you are doing.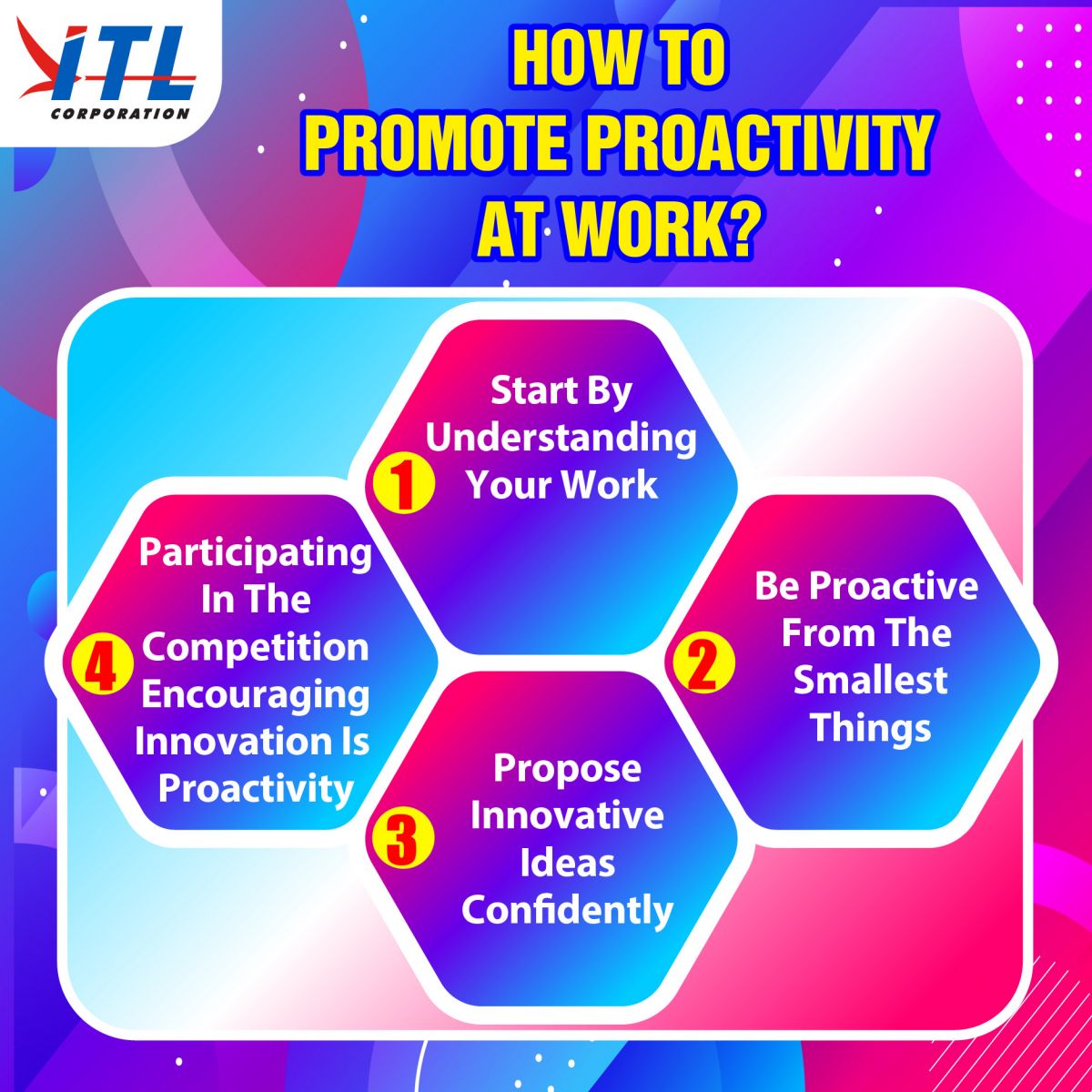 Be Proactive From The Smallest Things
You don't have to be proactive in proposing to your manager ideas that could bring major reform to your company if that's not really your forte. Even smaller-scale ideas and proposals that contribute to more efficient work processes or effective costs and budget of the company such as saving electricity, water, printing paper,… will help you contribute to your company, and at the same time help you have good impression to other managers.
Propose Innovative Ideas Confidently
A proposed idea will be analyzed and can be implemented after some factors are considered. Therefore, when you have an idea in your head, confidently speak it out and receive contribution ideas from others. However, do not just stop at the proposal, the idea, it will only be the idea when you forget the feasibility of implementation. Do adequate research, assessment and risk management before making a new proposal and discussing with your line manager.
Participating In The Competition Encouraging Innovation Is Proactivity
If the company organizes programs to encourage employees to propose innovative ideas and projects that contribute to its business objectives, it will be a good chance for you to show your proactivity at work and contribute to the company's growth.
In ITL, ITL Innovation Award 2022 – Our annual prestigious competition is about to come back with exciting changes and unprecedented attractive prizes for individuals/teams with outstanding projects and ideas, demonstrating the effectiveness to the company's business objectives.
Therefore, be ready to participate in the competition and submit your projects & ideas to contribute to our company's business objectives and receive the deserved prizes.
*Source: jobhopin.com