Success requires a process, and the journey leading to success requires stability. Who doesn't face difficulties? Who never gets discouraged? Life always waits for unexpected difficulties to defeat us.
Therefore, to finish the journey of conquering our goals, we always have to encourage ourselves, be strong to laugh at difficulties, to stand up by ourselves after failure and don't be discouraged when the journey still seems far from us.
The common point of those who desire to succeed, be consistent with their goals, and moving forward is that they avoid to say
NO
with the following things:
1.
Waste time feeling sorry for themselves:
Strong persons are responsible for their own actions and results. They quickly overcome and appreciate circumstances for teaching them lessons. They smile and wonder: "
This has done. What's next?"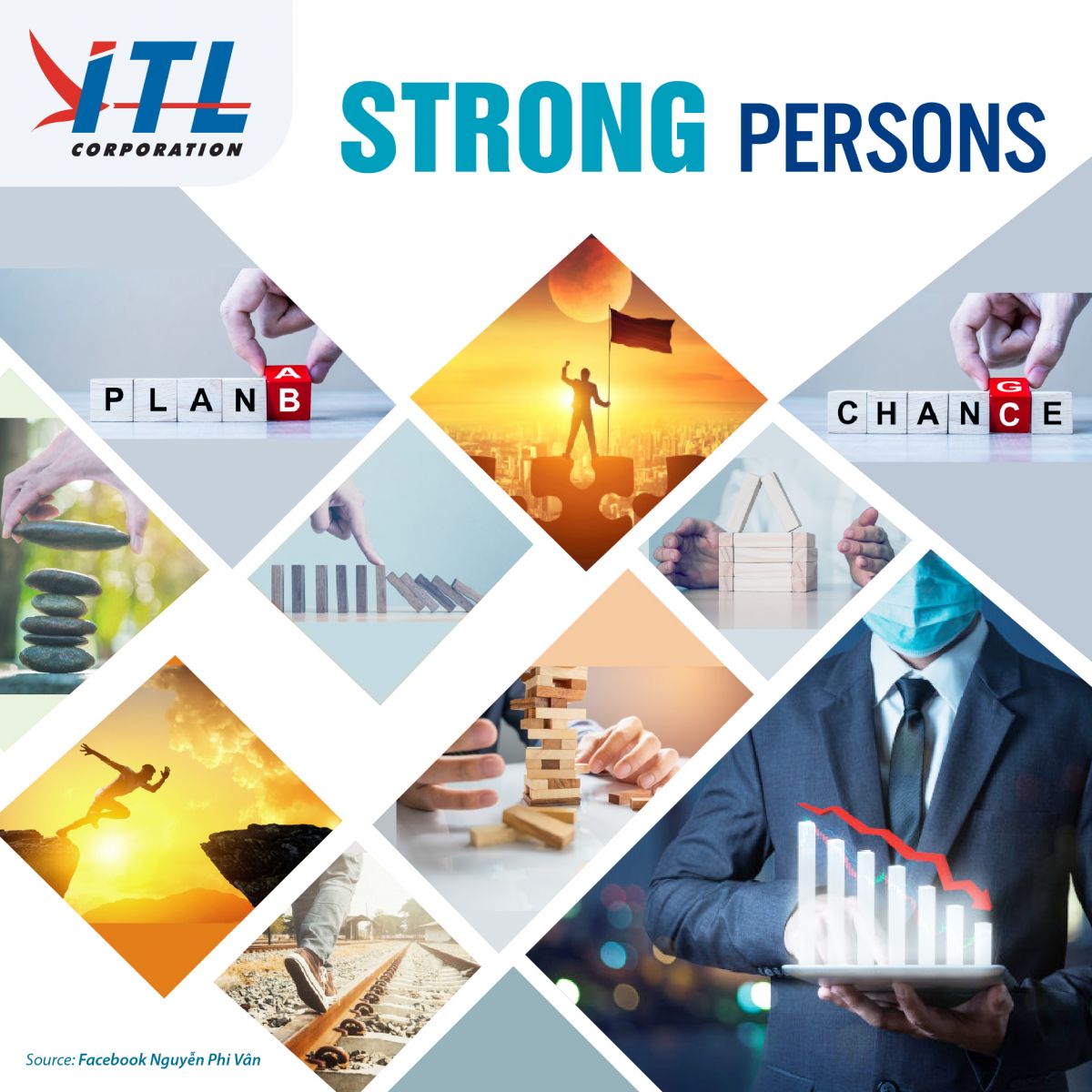 2.
Shy away from change:
Strong persons always welcome changes. They are not afraid of unknown things of the future. On the contrary, they are afraid of being so comfortable and so satisfied with the present. They know that changes are the good environment to show their potentialities.
3. Waste energy on thing they can't control:
Strong persons rarely complain about anything, for example: Complaining about the weather, traffic jams or other people. For them, all of these things cannot be controlled. What they can control is that their actions and attitudes. And they always keep that positive attitude.
4. Dwell on the past:
Accepting the past and learning from the past are what strong persons do. They are never discouraged by the failure of the past, but they are not arrogant because of their success. Strong persons focus their energy on the current actions and prepare for the future.
5. Make the same mistakes over and over:
Knowledge is not something you have just been taught. Knowledge requires you to take time for yourself to think about what you have learned, for yourself, for your circumstances. This self-reflection process is very important for everyone. Thanks to it, we can understand why we make mistakes, what we need to do to correct them, and never make a same mistake for the second time.
6. Expect immediate results:
Whatever they do, strong persons always think for a long term. They know how to use energy for a long journey reasonably. They divide the journey into small stages and celebrate on achieving small success on each stage. They know it will take time to do things and
the last man standing will be the winner
We all know that there is no ways lead to success with full of roses, and we cannot change the situation of the Covid-19 pandemic outbreak around the world, but we can change our attitude towards the current situation: Stop blaming and do not panic, adapting to the "New Normal" status in life, be consistent with the goals we have committed.
Source: Facebook Nguyễn Phi Vân