ANA Cargo Han GSSA Team Received Endeavor Award Granted By All Nippon Airways
On January 19
th
, 2021, in Hanoi,
ANA Cargo HAN GSSA team received Endeavor Award granted by All Nippon Airways (ANA).
The representative ANA Cargo HAN GSSA team, Mr. John Viet - Cargo Manager of ANA Cargo HAN GSSA was honored to receive the award from Mr. Mitsui Yoshihide - General Director of ANA in Vietnam.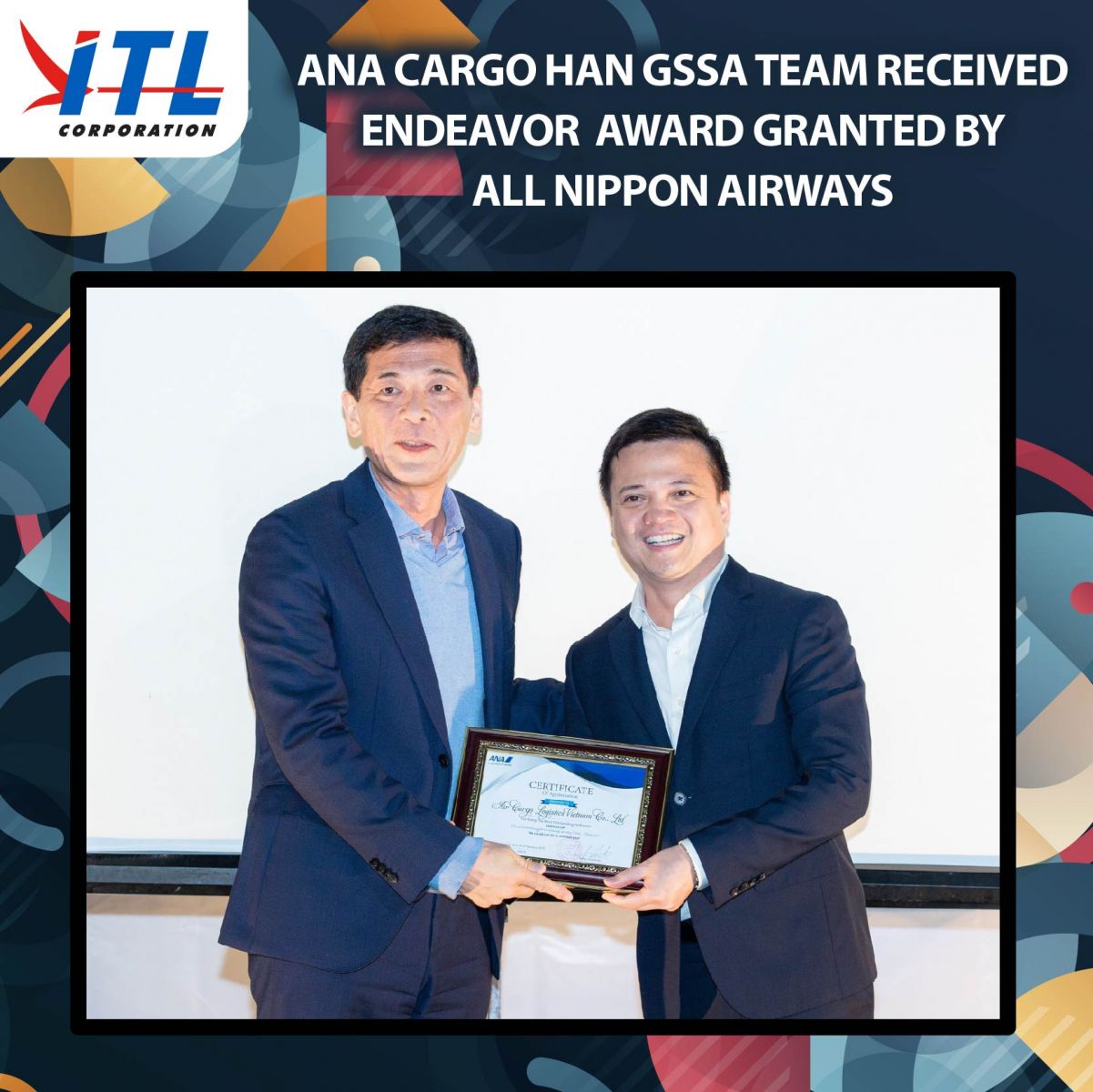 Endeavor Award is the highest recognition of ANA for the great efforts and dedications of ANA Cargo HAN GSSA team to its growth in the emerging market in Vietnam during the challenging year 2020.
Due to the negative impacts of the Covid-19 pandemic to the Aviation industry in 2020, ANA forced to reduce the frequency of flights between Hanoi - Narita (HAN - NRT) from 01 flight/day to 02 flights/week from March 24
th
, 2020 to September 2020. However, despite these efforts, ANA still faced the risk of being able to stop flying at any time as the number of passengers was small, causing insufficient revenue for operating costs.
In the challenging period and unpredictable fluctuations,
with the spirit of No Pain No Gain, ANA Cargo HAN GSSA team has made the great efforts to find the flexible and diversified solutions, stepping out of the safety zone and keeping to accompany and support for ANA to maintain the scheduled flight from HAN - NRT and increasing the number of flights,
making efforts to negotiate with ANA, proposing the projects as well as committing volume of flights with ANA HDQ & ANA Regional, while strengthening to look for suitable sources of goods to be able to increase cargo only flights and cargo chartered flights.
Thanks to these great efforts and contributions, since October 2020, the HAN - NRT segment has restored the flight frequency to 01 flight/day, in which ANA Cargo HAN GSSA team is honored to play an important role to maintain a stable and long-term HAN – NRT flight and receiving trust and appreciation from ANA.
Congratulations to ANA Cargo HAN GSSA team on achieving this award!