ITL Corporation Wins The Prestigious Award Of "Best Companies To Work For In Asia 2022"
On August 11th, ITL Corporation was honored to win "Best Companies To Work For In Asia 2022" award voted by HR Asia Magazine.
The awarding ceremony took place in a solemn atmosphere at GEM Center, 8 Nguyen Binh Khiem street, Da Kao ward, district 1, Ho Chi Minh City. For ITL Corporation, the event was participated by Mr. Ben Anh - CEO; Mr. Simon Thuc - Deputy General Director, VP Human Resources; Mr. Tony Anh - Deputy General Director, VP Aviation Services and Managers, Heads of ITL Corporation. Mr. Simon Thuc represented ITL to receive this prestigious award.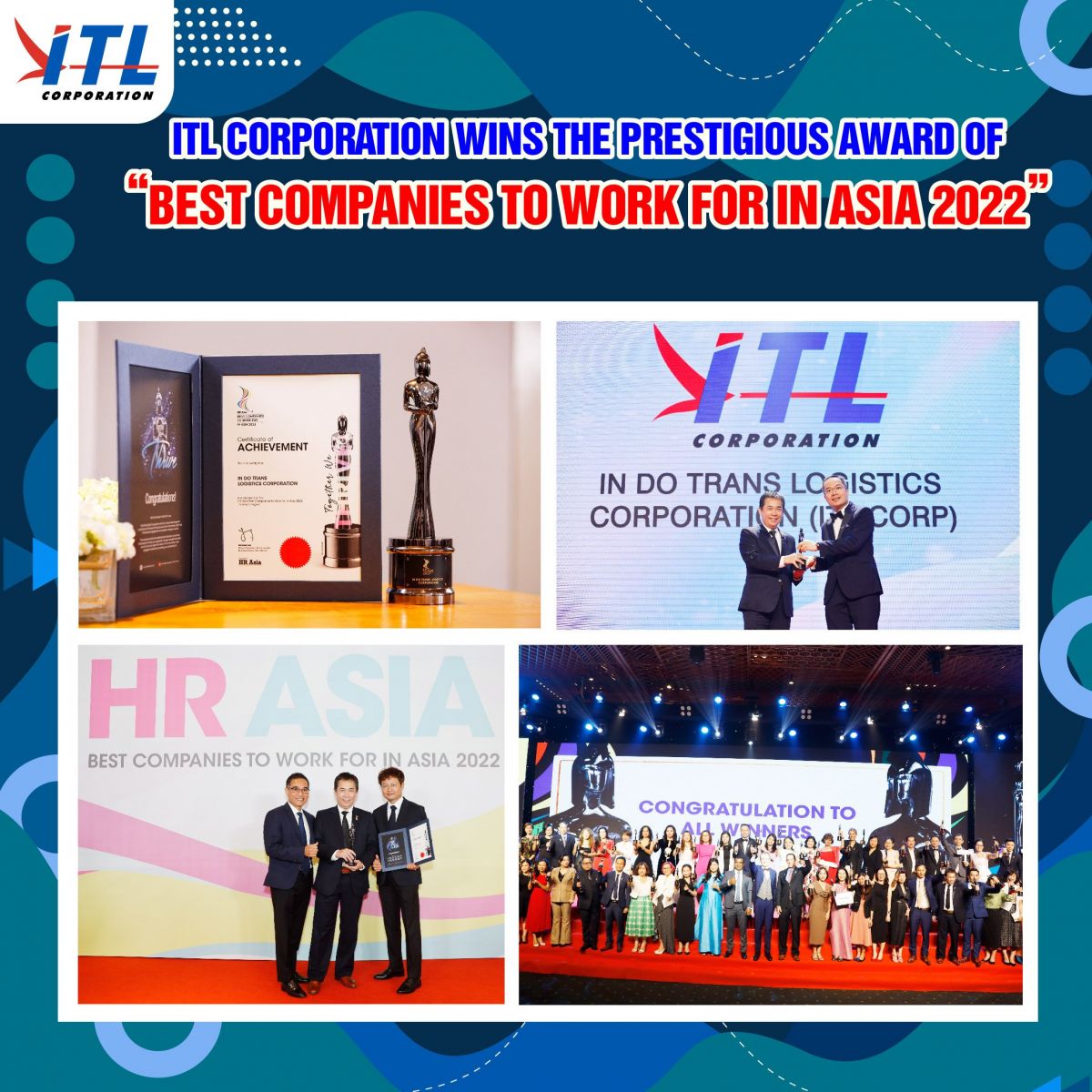 "Best Companies To Work For In Asia 2022" is a prestigious international award organized annually by HR Asia Magazine to honor businesses with Outstanding human resource policies; Attractive remuneration; Leading Company culture and working environment and regularly organizing exciting internal activities to engage employees. In 2022, the award attractes 622 businesses from various industries registering to participate in, of which 120 businesses have been honored to be named in this award. In particular, this is the first year that ITL has participated in this prestigious ward and has excellently won, being named in "Best Companies To Work For In Asia 2022".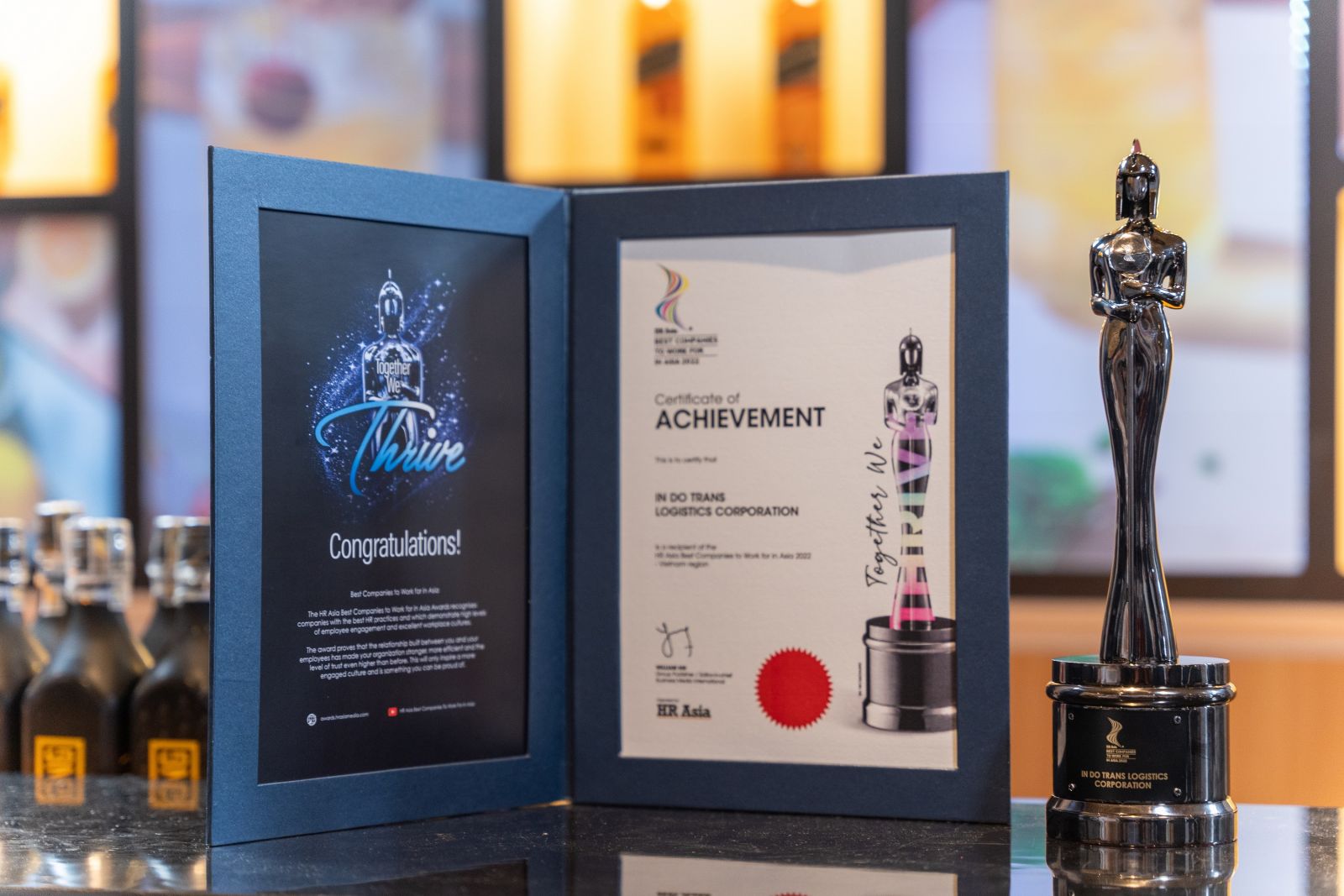 To achieve this prestigious award, businesses need to go through 3 rounds of surveys with strict evaluation criteria, proving the creation of a highly engaging working environment. At the same time, being evaluated by its own employees as one of the businesses with the best working environment in Asia; As one of Asia's selected excellent employers.
Being consistent with its vision, mission, and core values, over the past 22 years, ITL has continuously expanded to grow business activities, owning a complete Logistics ecosystem and affirming its position as a leading integrated Logistics company in Vietnam and the region. In addition, ITL always puts employees at the center of our activities with the "Employee Centric" strategy. We build a professional working environment, encourage creativity and create fair career development opportunities for all members.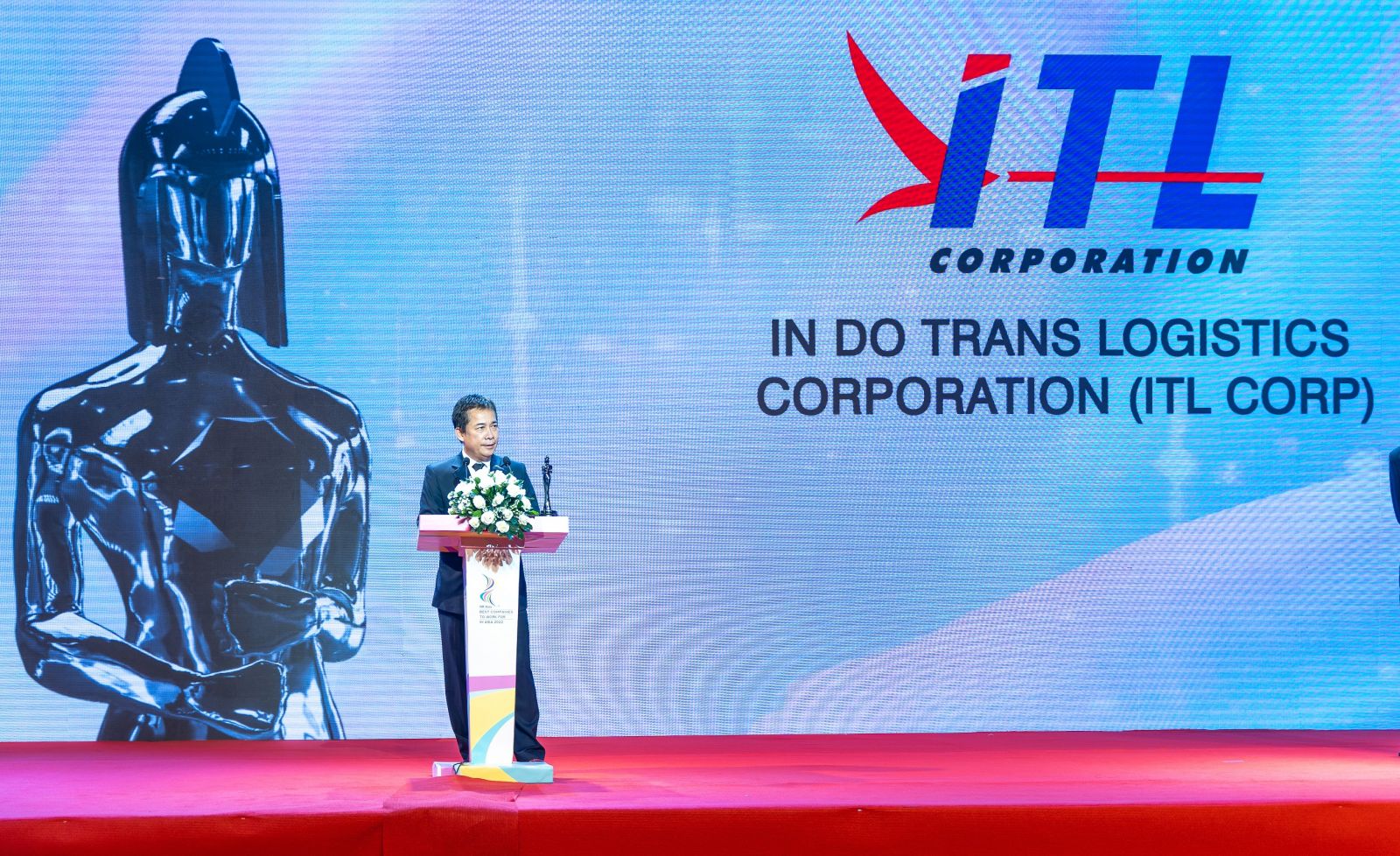 ITL focuses on recruiting high quality and professionally trained employees; building young talents and investing in potential internal human resources; Creating engagement among employees through our corporate culture; Connecting business activities and sharing with the community through the CSR activities. In addition, ITL builds an EVP - Employees Value Proposition and ensures that employee benefits are continually improved and enhanced. At the same time, we constantly strengthen the human resource base, growing the team through the training and coaching system,... to improve knowledge, experience,... for each level of staff.
In particular, ITL has made its great efforts to keep employees safe during the Covid-19 pandemic, organizing a lot of activities to connect, share, and encourage ITL-ers to overcome challenges together during the peak Covid-19 period of 2020 - 2021
---
About HR Asia Magazine and "Best Companies To Work For In Asia 2022" award:
HR Asia is Asia's largest publication for senior HR professionals with over 50,000 copies per issue and over 200,000 readers. HR Asia - Best Companies To Work For In Asia is an award held annually to recognize and honor businesses with outstanding working environments in Asia. The award is present in 15 markets across the region with more than 400,000 annual surveys to measure employee engagement with the working environment.