ITL Is Honored To Be Listed In The Top 50 Vietnamese Organizations With Attractive Employer Brand 2022
ITL Corporation continues to conquer another milestone of success when we are first honored to be listed in the Top 50 Vietnamese Organizations With Attractive Employer Brand 2022 awarded by Anphabe with the sponsorship of the Vietnam Chamber of Commerce and Industry (VCCI) and other partners.
The awarding ceremony was held in Ho Chi Minh City on November 9
th
, 2022 within the framework of the "
Vietnam Best Places To Work Summit 2022
" with many interesting contents and the about of "The Symphony of Change". The representative of ITL Corporation, Mr. Simon Thuc - Deputy General Director, VP Human Resources and ITL's Heads and manages attended this awarding ceremony.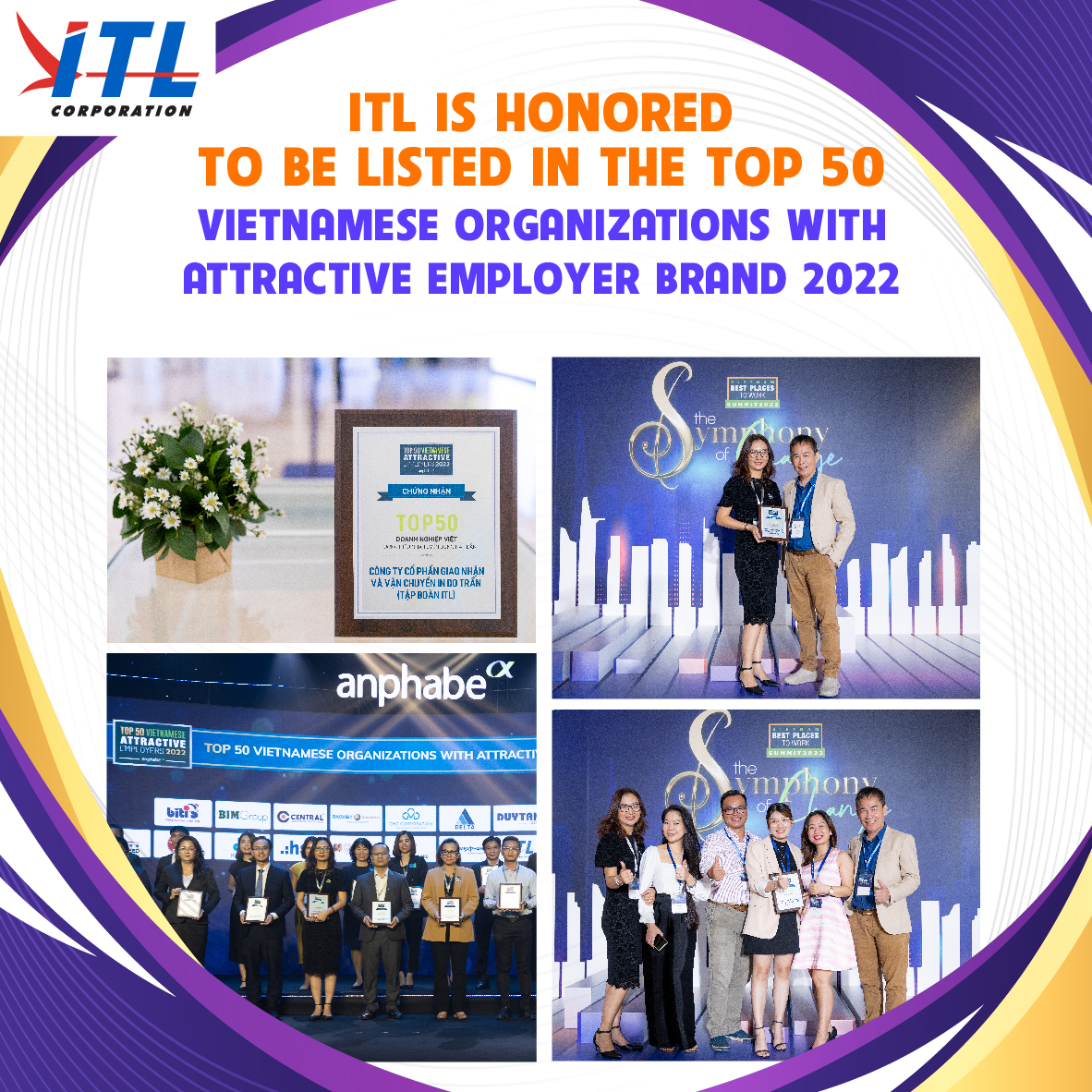 According to the survey results of 50,000+ experienced workers in Vietnam voting for the workplace they aspire to and prioritize to join following many evaluation criteria, ITL is proud to be recognized:
• Ranked #3 in the Transportation/Logistics industry
• Top 50 Vietnamese Organizations With Attractive Employer Brand
These achievements has recognized ITL's efforts to promote its Employer Brand over the past time and contribute to ITL's goal of building a strong human resource.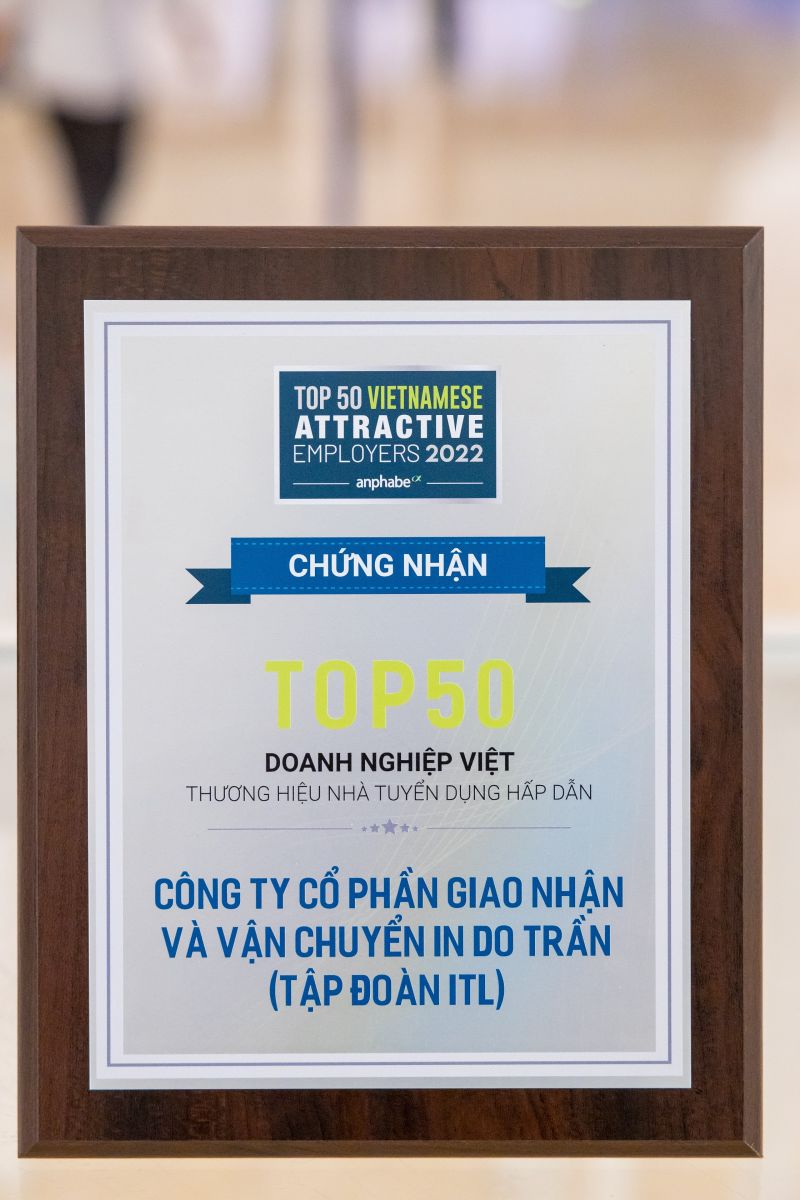 Over the past time, ITL has continuously received the great achievements in human resource with the two major awards: "HR Excellence Awards" in the category of "Employee Engagement" and "Best Companies To Work For In Asia", honoring the working environment, strategies and policies for sustainable human resource development of ITL.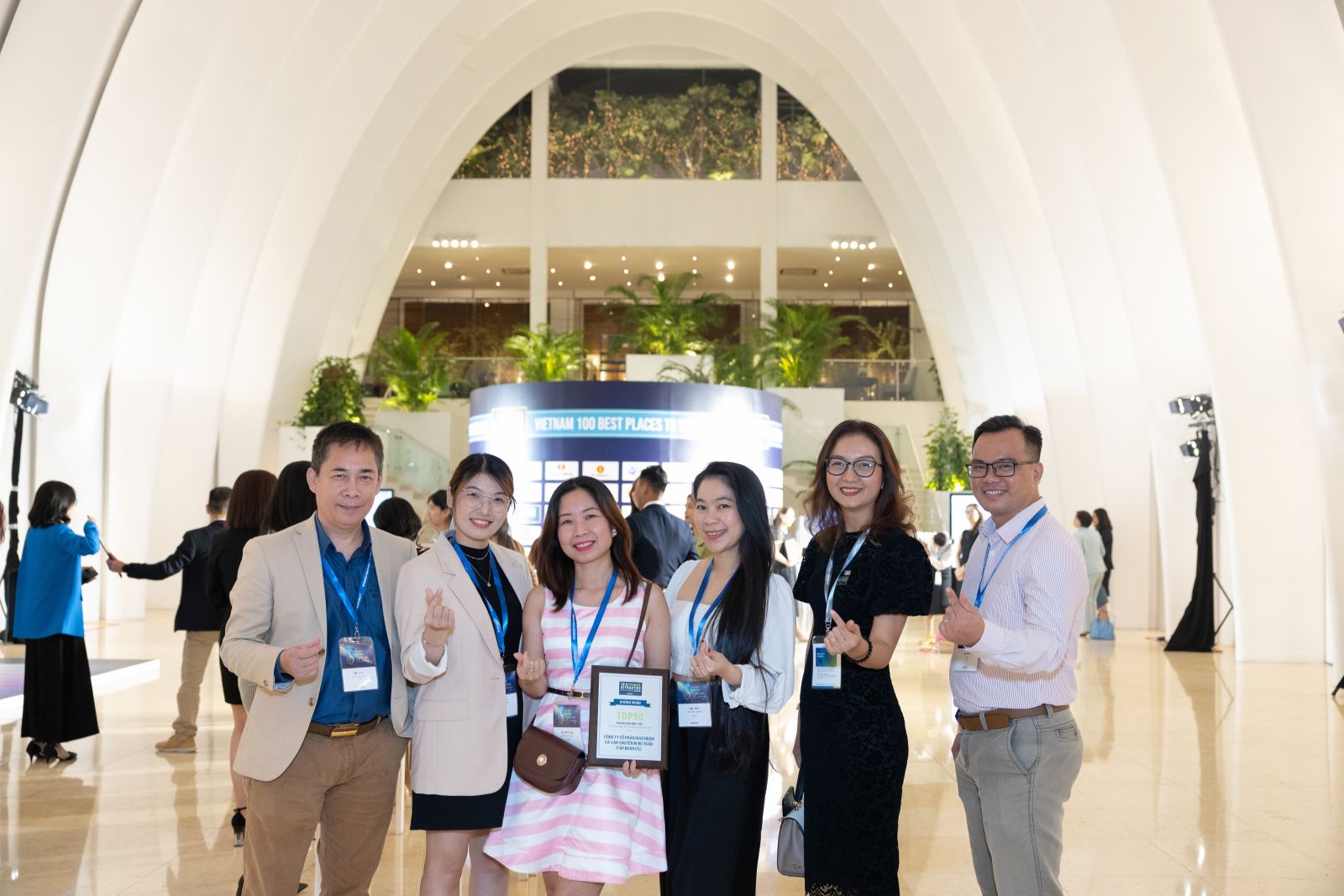 All human resource management activities of ITL are towards the goal of creating meaningful and valued job for employees to stay long with the company through Personal and Professional Development - Reward and recognition - Valuable contributions to the community (ESG).
"Belonging to the Workplace
" is a special glue to stick ITL-ers with the company for a long time and being towards the common goal of National Champion.
Once again, this prestigious award has affirmed ITL's growth strategy in the right direction on the journey we conquer the National Champion, at the same time contributing to enhancing ITL's position in the recruitment market and attracting talents.