ITL Corporation Brings "Tet Se Chia" To The Poor People In Quang Nam Province
On January 7th, 2023, ITL Corporation brought "Tet Se Chia", presenting 100 gifts of necessities and cash with a total value of 50 million VND to poor people in Tam Giang commune, Nui Thanh district, Quang Nam Province.
ITL organized the program with the cooperation of the Red Cross Society of Tam Giang commune, the local authorities and the enthusiastic, active and full participation of ITL members at Da Nang.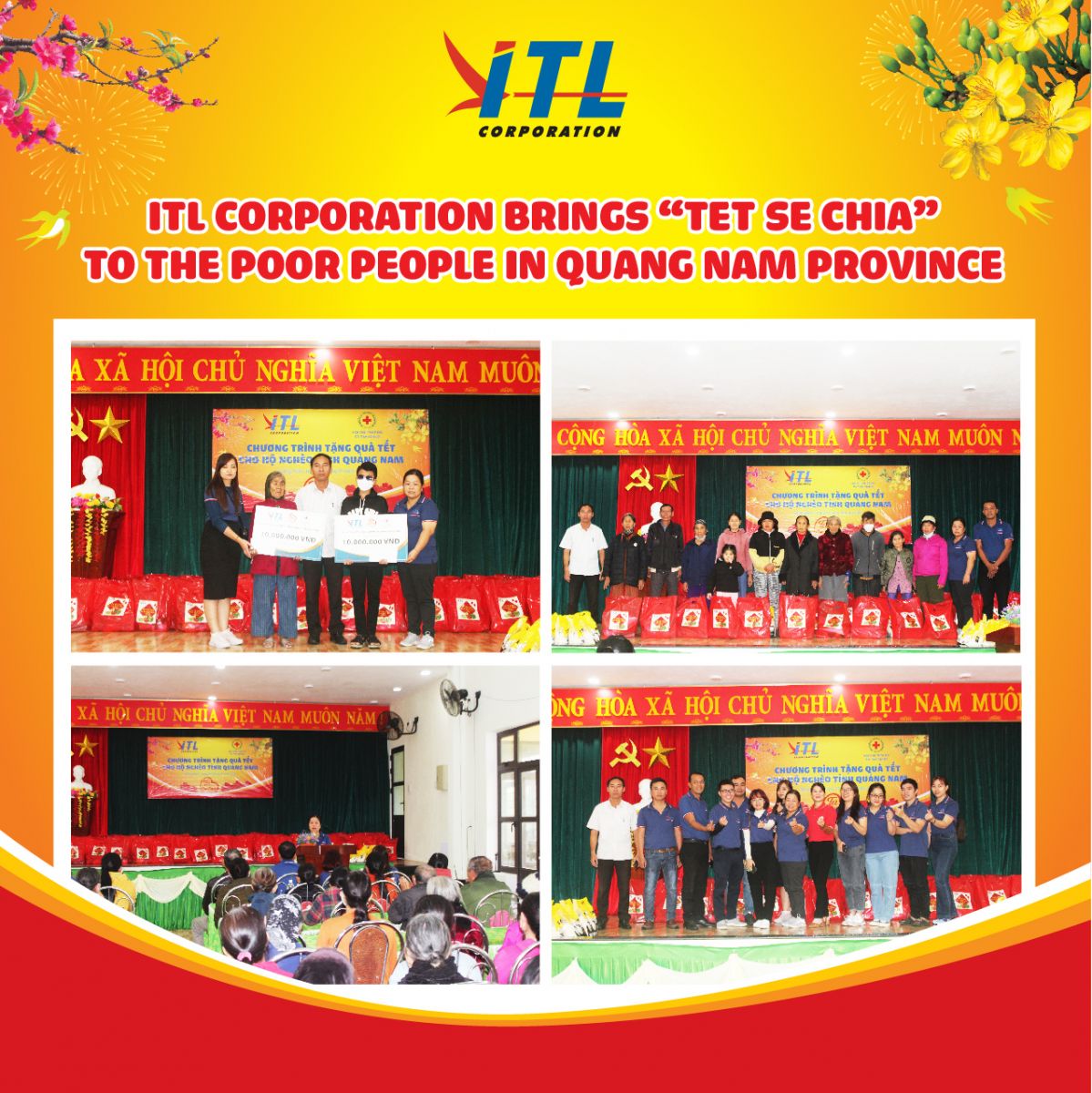 In 2022, ITL decided to share a part of the company's profits and contributions of ITL-ers with a total budget of up to 10 bil VND aiming to implement the CSR activitie
s, including donating 1.5 billion VND to 150 orphans due to Covid-19 in Ho Chi Minh City; Donating medical oxygen cylinders to the hospitals in Vinh Long, Binh Thuan to promptly support the emergencies of Covid-19 patients; Giving Tet gifts to the poor people; Building 3 bridges for people in the Southwest to support people in daily life and and contribute to socio-economic development for localities and many other meaningful programs,..
"
Tet Se Chia"
CSR program has brought the exciting atmosphere of spring to the poor people of Quang Nam province. These sentiments are the motivation for ITL and our members to continue to carry out many other meaningful volunteer programs, showing the social responsibility of the leading integrated logistics enterprise in Vietnam and the region.