ITL Successfully Handled The First Shipment Of The AOG 24/7 Project
On July 28th, ITL successfully handled the first shipment of the AOG 24/7 project - a special project under the Commodity Diversification goal, aiming to provide integrated Logistics solutions for the aviation industry of ITL Corporation in the next five years.
The first shipment of the AOG 24/7 project was an aircraft engine stand with a weight of over 7 tons, and dimensions of 5.66m x 2.62m x 2.21m, being handled by ITL in importing from Ireland to Tan Son Nhat International Airport as per the order of Vietnam Airlines Engineering (VAECO).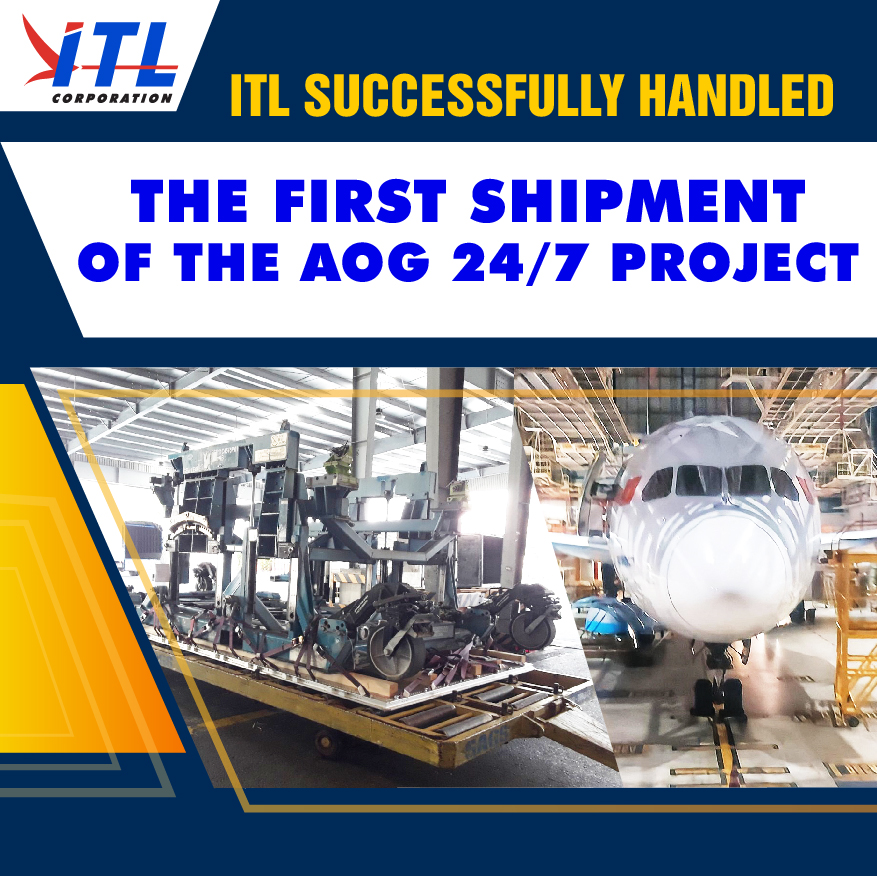 New project and heavy equipment transportation have created the challenging and exciting "firsts" for ITL team. However, thanks to our expertise and experiences in building the integrated solutions and the teamwork, DNA of No Pain No Gain, ITL teams & departments have worked closely to complete the customs clearance and delivery the equipment on time as committed.
Previously, in June 2023, ITL became a member of ALN - Aviation Logistics Network, officially entering the niche market of AOG (Aircraft on Ground), providing the related transportation services, such as: Time -critical aircraft spare parts, interiors and engines to ensure the smooth & on-time operation of airlines around the world.
In particular, ITL is the only Vietnamese Logistics partner of ALN and becomes a part of the exclusive global aviation network that covers +200 cities/provinces in +70 countries worldwide.