ITL TOOLBOX TALK 2023: MORE THAN 400 PRIZES HAVE BEEN AWARDED TO INDIVIDUALS AND TEAMS IN THE FIRST 6 MONTHS OF 2023
As a part of the Sustainable Development goal, ITL has organized many programs and activities during the past time to raise ITL-ers' compliance awareness of Safety - Health - Environment (SHE) regulations.
In particular, ITL ToolBox Talk program with the activities to contribute ideas/initiates for SHE improvement,… and close coordination of all other ITL departments/BUs has been widely implemented and attracted the enthusiastic participation of ITL-ers.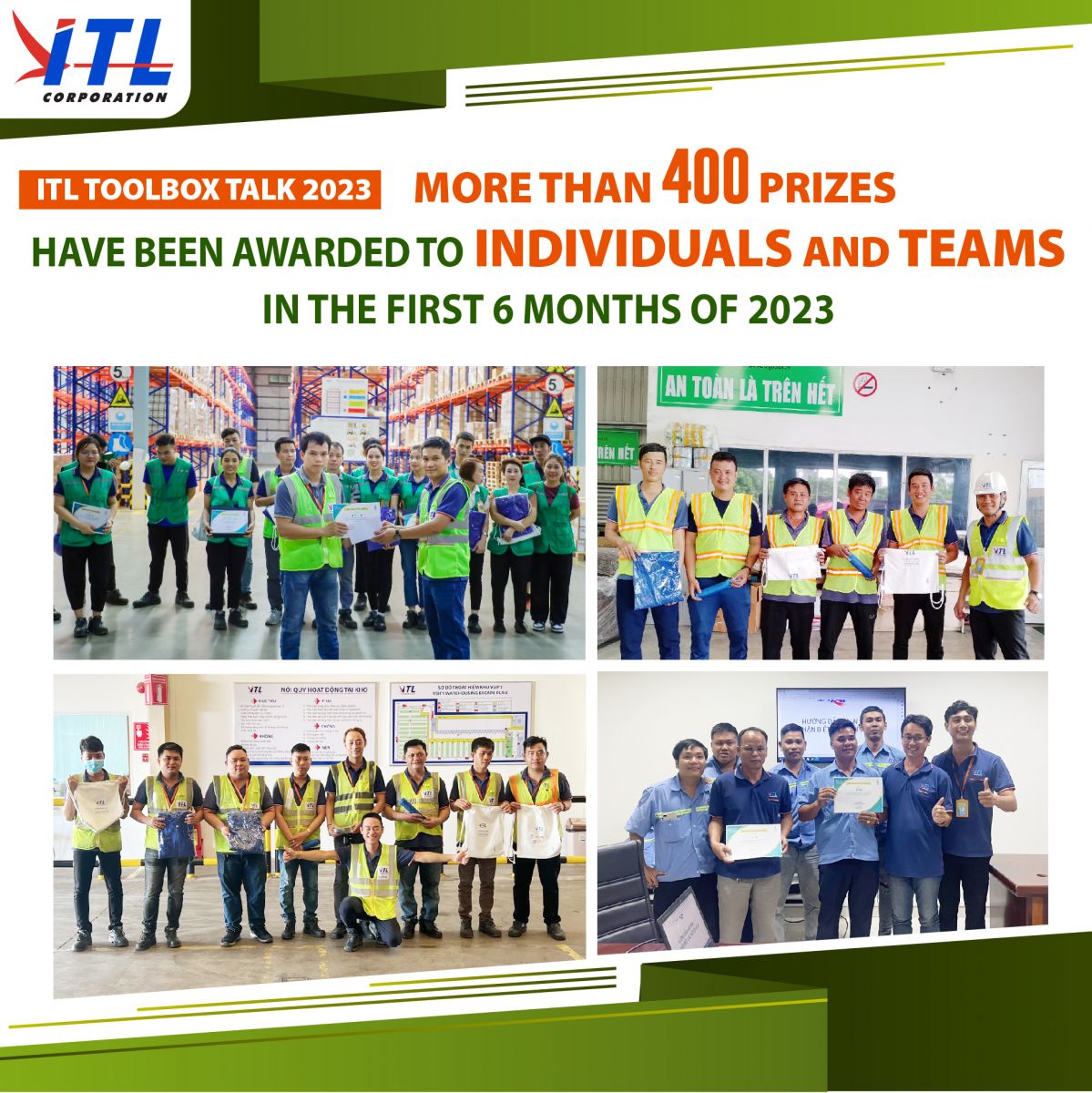 The program has marked the impressive numbers after the first 6 months of 2023:
• The program have been implemented at
26 branches, warehouses, fleets, … of ITL
nationwide
•
143 different topics of Toolbox Talk
have been implemented: Warehouse (77 topics) and Transportation (66 topics)
•
435 ITL-res participating
in the program
•
Recognizing 294 valuable contribution ideas
to ITL's operations and business activities
Especially the program has awarded more than 400 prizes, including 373 prizes for individuals and 30 prizes for teams to recognize and encourage ITL-ers who have achieved excellent results in SHE activities. The prizes include certificates and practical gifts.
Previously, the program started to be implemented in August, 2022 at 13 branches and BUs of ITL nationwide and achieved many positive results. The program's success has continued to spread ITL's safety culture to all ITL-ers, bringing valuable and practical contributions to the company's business activities and opera